The super-creative thing to make with your old doilies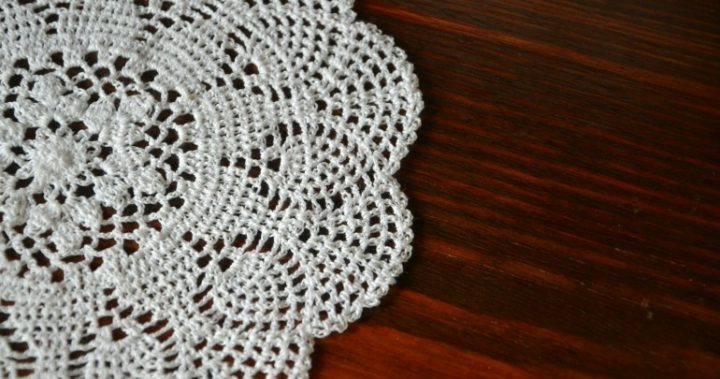 You know all those pretty doilies you've made and kept all these years? How about we breathe some new life into them?
There are many ways that you can revive your old doilies from framing them to sewing them onto cushion covers. But perhaps, the most stylish and useful way to make use of old doilies is this – turn them into a beautiful quilt!
No one wants to throw away doilies… imagine all that time making these pieces of art. 
Transforming them into a quilt will not only encourage their use but also display your quilting prowess AND give you a new project to keep busy.
What you need:
1. Your amazing doilies
2. Needle and thread
3. Knitting supplies
Plain quilt  (optional)
Ad. Article continues below.
Instructions:
1. Lay out your doilies on the floor and arrange them according to a design you like. There are plenty of styles you can do from floral to abstract designs.
2. Sew the doilies where they meet so the design will stay when you knit.
3. Knit in the gaps between the doilies. If you don't want to do this, you can also cover the gaps with smaller doilies and overlap them slightly.
Optional: You can sew your doily quilt onto a plain quilt cover if you like. That way, they will last longer and will less likely tear, plus, storing them will be much easier.
Do you knit? What do you do with your collection? Tell us in the comments.