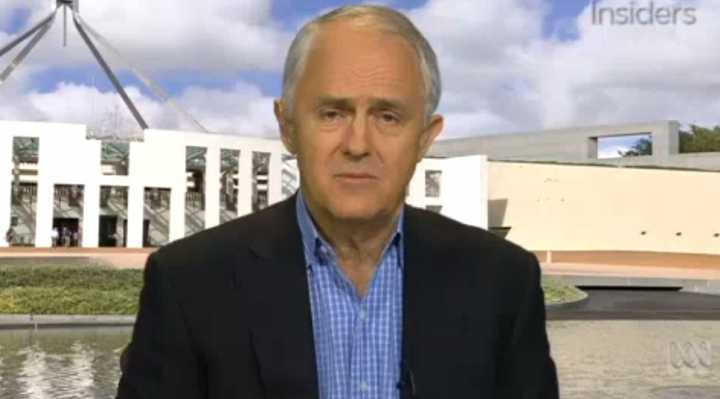 What a difference a day and a week makes in politics.  This last week has been a doozy for Malcolm Turnbull, with two ministerial resignations, a sacking, a Facebook furore about gay marriage and a Cabinet reshuffle that saw some fresh faces join the team.  With an innovation package that delivers little but advertising and a tax package that is mired in indecision, it seems some of the gloss is coming off the new government in the public's eyes.
The Coalition just slid into dangerous territory in the latest Fairfax Ipsos poll showing a 4 point backwards step to 52:48, a lead below the levels that Tony Abbott won the last election at of 53.5%.
It is all their own fault it seems too, with their first preference vote falling 4 points to 44 percent.  Labor has improved only marginally by 3 points from their disastrous level to 35 percent, with the Greens attaining a level of support that is not often seen at 15% of the vote.
When listening to the community and the media we are hearing repeated complaints at the rhetoric but lack of action in areas other than politics.
Don't get me wrong, Turnbull himself remains outstandingly popular, despite losing some of his magic dust to recent scandals.  He has an approval rating of 62 percent and a disapproval rating of 24 percent.
Shorten on the other hand still faces a 30 percent approval rating and a 55 percent disapproval rating but this is up on where it has been.
It's an interesting time in politics. There are a number of big issues setting up for debate, including:
The government's taxation which could have a number of strings to the bow:

 Superannuation package affecting tax on contributions over a certain threshold
A tax deduction cap for individuals and corresponding tax cuts to middle Australia
A GST increase even though it is likely dead in the current Senate and wider tax cuts

Gay marriage and the public opinion debate
General economic instability
Which issues are causing your opinion to swing around?
Comments