Tough times, tough decisions: Caring for your elderly parent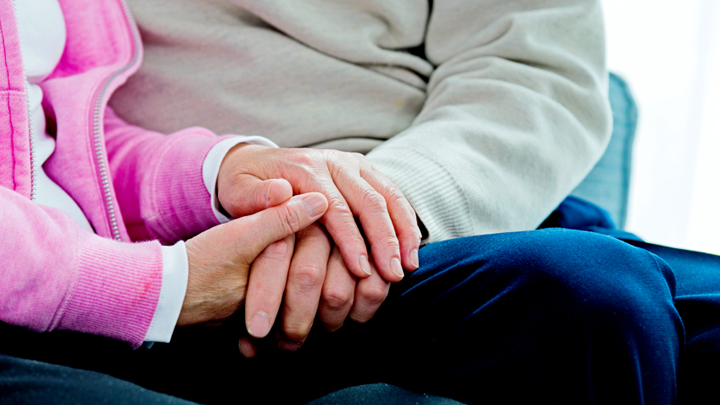 So we have survived a couple of years and what a couple of years they have been. Just when we were settling into the new 'normal', things changed and we were at sixes and sevens again. Dad was very impressed with the aged care facility and my sister went and checked it out. It was good – actually it was really nice and Dad decided he wanted to move there. Dad had to have an aged care assessment (commonly called ACAT: Aged Care Assessment Teams). Each person needs one prior to going into aged care. Sounds easy doesn't it? Well, you would be surprised. This is a very important part of the process and without it you cannot get a place in aged care or home help.
We were very lucky at this stage as we were advised to consider respite care. Before you make permanent arrangements, look at respite care – you can have up to a month to see if you like it. This is so very important and one that helped us but more importantly it helped Dad. He wasn't in "there" permanently, if he didn't like it he could just go back home. This was very important for us too. Were we going to put our father in an aged care facility – really?
If only I knew, "What is your parent's condition" – s, what is their condition? Find out about what is needed for entry into Aged Care – ACAT assessment and the paperwork needed – not to mention funds for the Accommodation Bond. Respite care is available – use it!
Many loved ones don't want to go into an aged care facility. I hear it all the time: "I'd rather die!", "Don't put me in there!" I understand how very hard this is – I made a promise to a dying loved one and this type of promise is the most difficult to keep. Now this is where it gets tough – this is where you need the most open and honest communication and everyone involved. What is the real reason they don't want to go into an aged care facility or be cared for in another's home? I want to stress a very important point here: looking after you and your family is not breaking a promise.
Ad. Article continues below.
It is really tough looking after an aged love one at home – what is this doing to your spouse, your children? I don't know about you but for me there isn't anything I wouldn't do for my child. I always want the very best for him and I don't want to cause him any burden. I've had the conversation with him – even though I am only 50 and he is only 17. Move me in aged care when the time is right (he wants to know if it should be now). Aged care facilities have changed enormously and you will find some really good and comfortable ones – just check them out.
Is it keeping a promise or is it opting out? Is it keeping a promise or is it avoiding our responsibility? These questions set me on a new round of guilt. Was I looking after Dad just like I promised Mum or was I opting out for the easy solution? It didn't really matter in the long run as Dad decided he liked the facility and he wanted to move in. To be honest we were relieved for many reasons – it answered many of our questions and resolved our problems: T Ms D was no longer needed and Carers Assistance ceased. T Meals were of a good standard and were prepared for Dad. T Cleaning was no longer a problem. T Company was no longer a problem. T Medication was no longer a problem. T Assistance due to Dad's eyesight was no longer a problem.
OK so what was the problem… What sort of children are we to put Dad away somewhere? OK, that is rather harsh but I've got to tell you that was what was running and rerunning through my mind.
Ad. Article continues below.
What sort of children are we to put Dad away somewhere? I kept telling myself that Dad wanted this, it was his decision and we really didn't have a say in it but to be honest I was relieved. Then I really looked at what was going on. Really looked at it and looked within my heart. Yes, Mum was no longer with us and I still grieved for her. Dad needed care. Moving in with one of us wasn't going to work for a number of reasons but mainly because he needed daily care and we all still worked. Dad needed company. Dad needed help. This was the best solution. Yes this was the best solution but more than anything it was Dad's solution, his choice.
If only I knew: Not to feel guilty. It is tough caring for an aged loved one. Find a solution that works for all not just your aged loved one. Communicate how you are feeling with your siblings.
This is an excerpt from "Tough…Tough Times…Tough Decisions", a book dealing with emotional side of aged care. You can purchase here.
Have you had to put your elderly parents into an aged care facility? What thoughts did you have during the process?