Top 5 movies you must see with the grandkids these school holidays!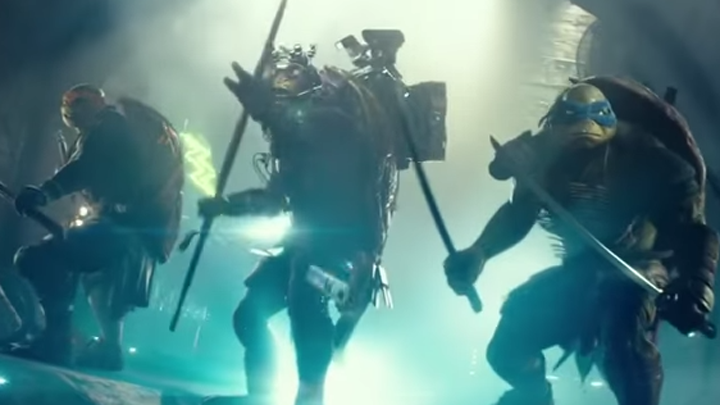 With school holidays beginning it is essential that you get ahead and plan the next few movie dates you will share with your loved ones.
It's hard to get your grandkids out of the house and to put down those electronics so why not plan a movie day that will suit everyone?
To find a movie that suits both you and your grandkids is quite difficult lately, however these top 5 movies below should keep both you and your grandkids happy and entertained these holidays!
Ad. Article continues below.
1. Guardians of the Galaxy
Rated PG
Action | Adventure | Sci-Fi | Comedy
IMDB Rating – 8.6/10
This movie is a great one for all the family. This action-packed adventure and superhero film offers outstanding humor, suiting both you and your grandkids. The adventure involves a group of space criminals who must work together to stop a fanatic from destroying the galaxy. The team include Star Lord, a very sarcastic human; Camora, a deadly assassin; Drax, a silent, physical, green-skinned beast; Rocket, a raccoon; and Groot an alien plant creature. This quirky combination of characters is why the film is so funny and an entertaining film for all the family to watch.
2. The Maze Runner
Rated PG
Action | Mystery
IMDB Rating – 7.7/10
Ad. Article continues below.
This science fiction, action thriller follows a 16-year-old boy named Thomas, who falls asleep and awakens in a rusty elevator with no memory of who he is. To his amazement he learns he has been delivered to the middle of an intricate maze along with a group of other boys who go on a great adventure to try and find their way out.
3. The Boxtrolls
Rated PG
Animated | Adventure | Comedy
IMDB Rating – 7/10
A 3D stop motivation animated fantasy-comedy film based on the novel "Here Be Monsters!", the movie tells a story of a young orphaned boy named Eggs. Eggs is raised by underground cave-dwelling trash collecting trolls called the Boxtrolls. An evil exterminator named Archibald Snatcher targets the Boxtrolls and Eggs has to save his family from Snatcher. A great family movie with stunning animation and an unforgettable congregation of creatures and craftwork.
Ad. Article continues below.

4. Teenage Mutant Ninja Turtles
Rated PG
Animation | Adventure | Comedy
IMDB rating – 6.4/10
The Teenage Mutant Ninja Turtles are a fictional team of four teenage turtles who face off against an evil kingpin who wants to take over New York. This movie combines action, adventure and comedy all into one! An impressive, action packed film with some terrific humour and visual effects.
5. Planes: Fire and Rescue
Rated PG
IMDB Rating – 5.8/10
Animation | Adventure | Comedy
Ad. Article continues below.
Planes: Fire and Rescue is the superior 3D sequel to the movie Planes. This new comedy-adventure is about second chances, featuring a dynamic crew of exclusive firefighting aircraft devoted to defending historic Piston Peak National Park from raging wildfire. The main character Dusty, a world famous air racer, learns that his engine is damaged and he may never race again. As a result, Dusty joins a forest fire and rescue unit and is launched into the world of aerial firefighting. Dusty joins forces with veteran fire and rescue helicopter Blade Ranger and his courageous team. Together, the courageous team battles a massive wildfire and Dusty discovers what it takes to become a true hero.
What movies will you be seeing these holidays? What are your grandkids favourite films? What are some from your childhood? Tell us below!