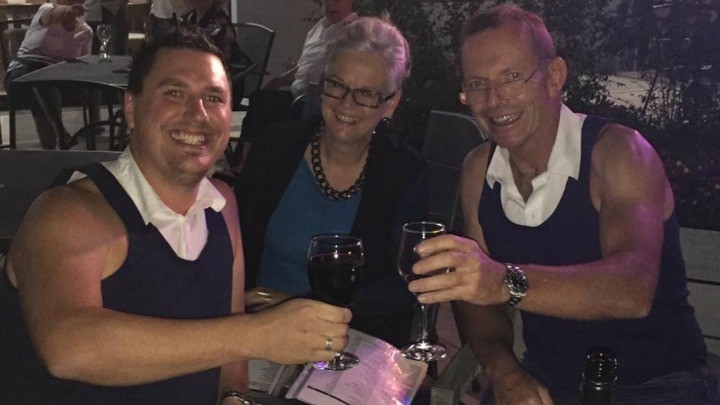 Ahh Tony… the political gift that just keeps giving.
In a bid to get amongst the people and kick back with the locals, former prime minister Tony Abbott has taken to the stage in Cootamundra, north of Wagga Wagga, to belt out a few country classics.
Tony was in town for his charity bike ride Pollie Pedal and decided to cut lose with the friendly crowd, knocking back red wine and owning the microphone as he sang with local radio presenter Wesley Heather.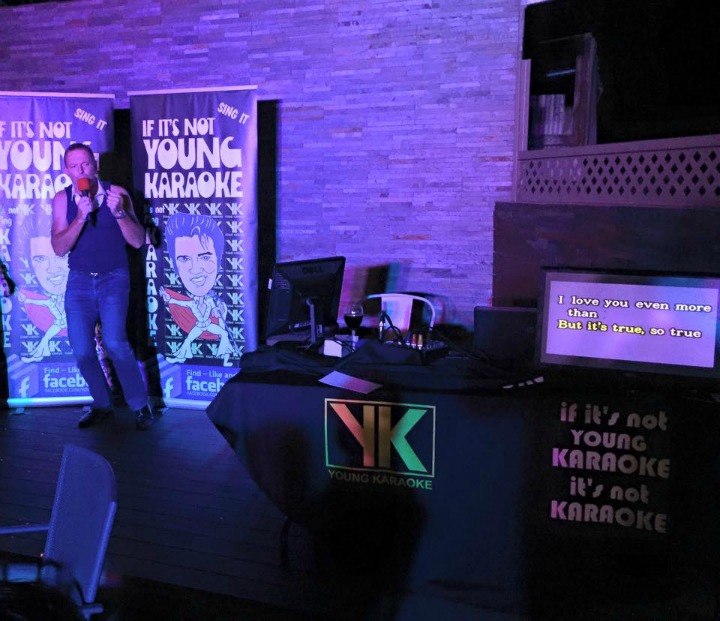 Wesley shared a video of the enthusiastic duet on his Facebook page showing the pair belting out a rendition of 'Country Roads' by John Denver.
Tony dressed to impress for the evening sporting a mind-boggling hybrid of cut-off shirt and sweater vest.
Photos from the night show the politician smiling and laughing as he enjoyed the festivities and a few glasses of red.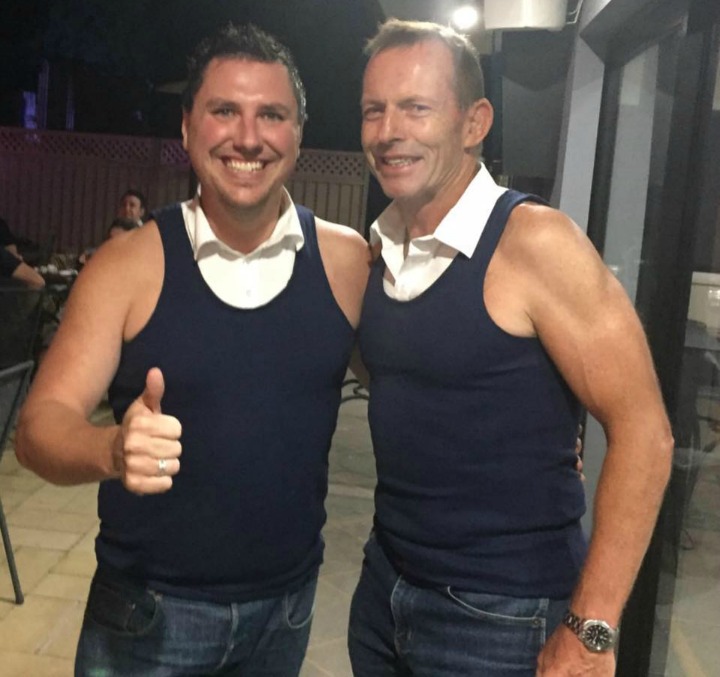 Wesley told Buzzfeed the former PM was having a great night and didn't want to get off the stage.
He described Tony's song choices as "very very old" and was matter-of-fact about his skill: "I will say this, Tony Abbott does not have the best voice in the world."
"Every time I went to sit down, he'd be like 'Wes! Wes! another one.' So I'd have to stay up and sing back-up to him."
However, he did say that Tony is one of the best true-blue blokes he's ever met.
"It turned out that he's a ripper of a bloke. He had a few red wines and sang heaps of songs," said Wesley.
Take a look at Tony's 'Country Roads' cover and tell us what you think!

What do you think about Tony Abbott's performance? Are you a fan of his song choice?
Comments