Tony Abbott calls terrorist group evil: but was he wrong to use the "N" word in relation to Isis?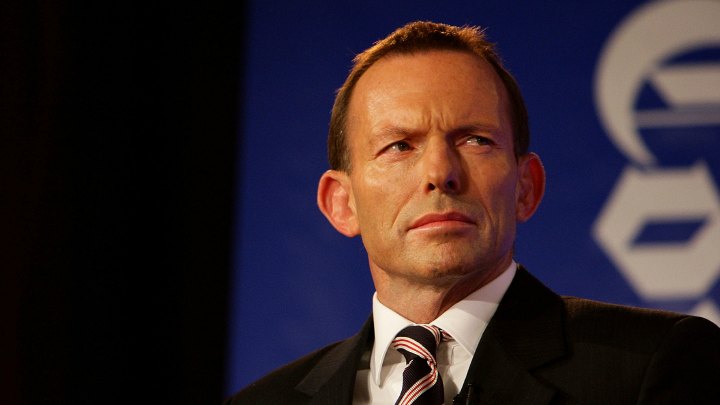 Prime Minister Tony Abbott is in hot water this morning for causing offence by using the term Nazi.
It's not the first time Mr Abbott has compared things to the Nazis. It's not even the first time he's likened Isis to the european regime which killed more than six million people during WWII.
Jewish leaders say Prime Minister Tony Abbott's comment suggesting Islamic State terrorists are worse than the Nazis is "injudicious and unfortunate".
The prime minister speaking on radio 2GB on Thursday said the extremist group, which Australia is fighting in Iraq, was responsible for many atrocities.
"The Nazis did terrible evil but they had a sufficient sense of shame to try to hide it," Mr Abbott said.
Ad. Article continues below.
"These people boast about their evil, this is the extraordinary thing.
"They act in the way that medieval barbarians acted, only they broadcast it to the world with an effrontery which is hard to credit."
SBS reports that Executive Council of Australian Jewry president Robert Goot said there was a "fundamental difference between organised acts of terrorism and a genocide systematically implemented by a state as essential policy".
Mr Abbott later said he wasn't in the business of ranking evil but stood by his comments.
"I do make this point, that unlike previous evil-doers, whether we're talking about Stalin, Hitler or whoever, that tried to cover up their evil, this wretched death cult boasts about it," he told reporters in Melbourne.
Is the term "Nazi" bandied around too much, without enough thought being given to the extreme hurt it can cause? Or is it just a word now that used to represents the worst kind of evil? Should the word "Nazi" only be used in reference to the WWII atrocities committed against Jews?