Tony Abbott blamed for refugee crisis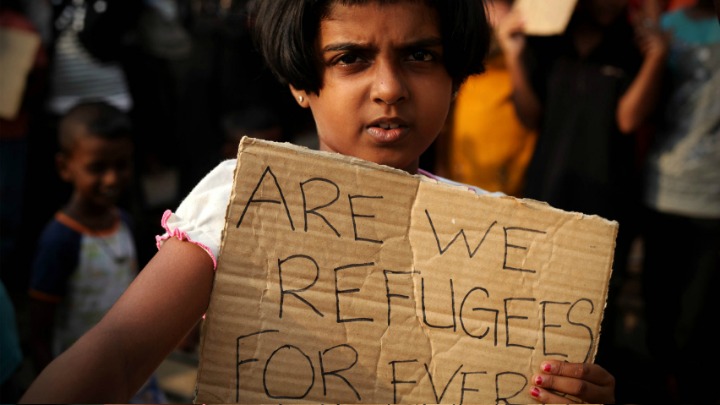 The Prime Minister's "relentless stop the boats mantra" has emboldened our south-east Asian neighbours to do the same and is causing countless deaths, according to the Refugee Council of Australia.
Describing the policy as "irrational and inhumane", RCA CEO Paul Power says, "Pushing back boats should never be an option because it involves one country foisting its international and humanitarian obligations directly onto another. If all countries take this approach, there would be nowhere to seek safety.
"Australia has shifted our obligations to provide asylum onto a reluctant Indonesia. If Thailand, Malaysia and Indonesia now follow the Australian precedent and continue to push Rohingyas back into the sea, these people will die as there will be no country that offers them asylum".
In a statement released yesterday, the RCA has described Rohingya people as pawns in the political game taking place in the region.
The Rohingya are a Muslim ethnic minority who have lived in western Burma for many generations. In 1982, Burma made the group stateless and they have faced severe persecution and violence at the hands of the government for decades. It is estimated by UNHCR that half a million displaced Rohingya people are currently in Bangladesh, with a further 120,000 displaced within Burma.
Ad. Article continues below.
This week, 400 Rohingya refugees, including women and children, were towed back from the coast of Indonesia. 575 others were rescued by the Indonesian navy and just over 1000 Rohingya were washed ashore on the Malaysian island of Langkawi. Rohingya refugees are fleeing in growing numbers due to the ongoing persecution they have suffered. It is estimated that 100,000 Rohingya have fled across the Bay of Bengal in the past three years and that up to 2000 have died along the way.
The Refugee Council of Australia says there are more sustainable diplomatic solutions than simply "turning away desperate people".
"Our Government can mobilise international diplomatic pressure on the government in Burma to reverse its persistent persecution of Rohingya people and tackle the appalling violence which has prompted so many Rohingya to flee," says Mr Power.
One suggestion is to seek assistance from governments outside our immediate region in combatting persecution and resettling refugees.
Tony Abbott was widely reported over the weekend saying he is unapologetic about Australia "setting an example" in the region.
Ad. Article continues below.
"I don't apologise in any way for the action that Australia has taken to preserve safety at sea by turning boats around where necessary," he said, as reported in The Guardian.
"And if other countries choose to do that, frankly that is almost certainly absolutely necessary if the scourge of people smuggling is to be beaten".
Has Tony gone too far with stopping to boats or do you think he should stay the course?