Today would have been our 40th anniversary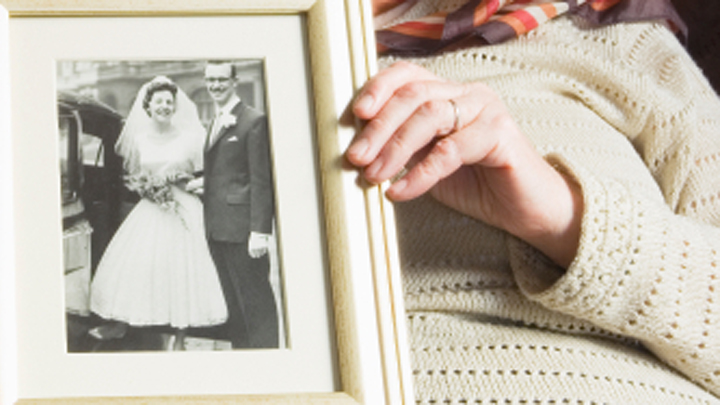 Today would have been our 40th anniversary and as I sit here and write this, I can't help but think of what you would say if you were here. "Has it been that long?" I can hear you say, as I laugh. But in all seriousness, there were times when I wasn't sure if we'd make it to 40 years together.
Not because of your ill health, but because of our capacity to argue until we went blue in the face! After our youngest, those were some tough times but I'd like to think we were all the better for it. When you got sick in 2010, that was the toughest time of my life, even tougher than those arguments. It was hard to believe you had aggressive prostate cancer and it was ever more difficult to hear you wouldn't survive.
You were only 65 when you died and looking back, we felt so old just sitting there in the hospital ward, but I never really realised how much more life you had left to live. We made all those plans to see our grandchildren in New Zealand, and to go on cruises, to be together into our 80s. But when you died, I never knew being lonely would hurt so much. I knew it would be sad, but I didn't know it would physically ache my body.
But do you know what has come as the biggest surprise, even as our 40th anniversary comes and goes? I've learnt to move on, even though two years has gone so fast. It might sound ridiculous but I never thought I could go overseas or do things without you by my side. But guess what? I could. They say you surprise yourself in times of adversity and I have. I've started sewing for our local women's boutique, and I've gone on a cruise (it wasn't expensive, don't worry Barry!). I went on that NZ trip and saw Lucy and Jake, you wouldn't believe how big they've gotten. I've learnt to enjoy the peace and quiet, and have stopped feeling bad about it.
Ad. Article continues below.
Tonight on our anniversary, I will toast to us. The gift of strength has been the light in the tunnel for me.
Here's to all the years gone and all those to come. I love you forever.
Have you lost someone and still celebrate the milestones you should have?