What you can do with your doilies this Christmas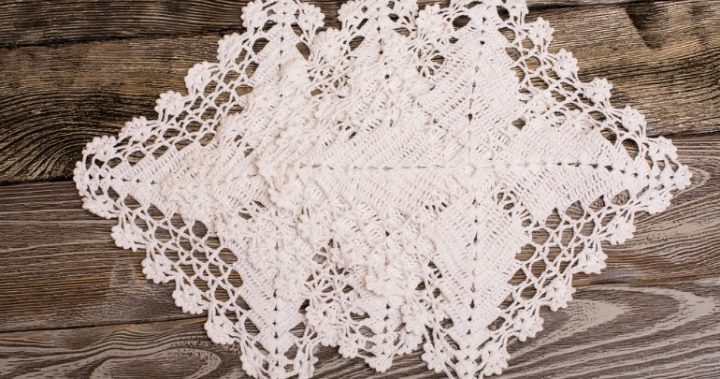 Do you have a huge collection of doilies? Maybe from all those years of making them for fun? Yes, it can be very addictive knitting doilies. Now here's a way to reuse them in a wonderful way. This fun and easy felt crafts project takes only a little time and a few inexpensive materials to make a doily sachet. You can use this in a drawer, a closet, storage box or on a door. Or, for the holidays, they make beautiful scented decorations for your tree. Make them in your free time or you can also get your grandkids to join for some craft fun…
What you need
Craft felt (your favourite colour) one small piece
Doilies – two, three inches in diameter
Ribbon – 1/8 to 1/4 inch wide, one piece 16 inches, one eight inches
Yarn or sewing thread
Needle
Scissors
Ruler
Compass or circle template (bottom of round glass)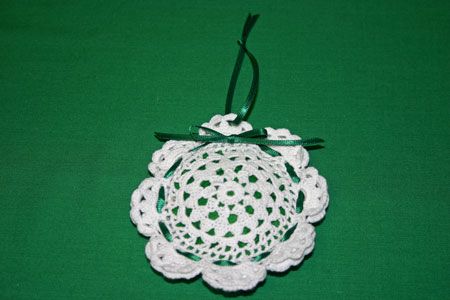 How to make it
Cut out two pieces of felt into circles in a size that would fit into your doily.
Ad. Article continues below.
Join the two by sewing simple running stitches around the circles but leave a gap so you can turn it inside out just like you would a cushion.
Through that hole, fill the pouch with scent or you can also use spices or scented bath powder.
Finish sewing the circle.
Now, take the two doilies and wrap the scent pouch like a sandwich.
Make sure you know which side are the right ones so that you show the pretty side once finished.
Ad. Article continues below.
This project is easier if the two doilies are the same type or at least have the same number of holes for weaving the ribbon. However, if the doilies are different, make adjustments as you weave the ribbon.
Weave the ribbon through the holes in both doilies and finish by tying a simple bow. This can easily be untied and partially unwoven to change the scent in the future. Add a hanging loop in one of the holes in just one of the doilies.
You can give your newly made scent pouch as a gift to someone, hang it on your Christmas tree as decoration or hanging it in a closet, on a door knob or on a drawer pull or a simple hook. Done!
Will you try this hack? What other ways have you used doilies?