What to do if your luggage is lost or stolen during your holiday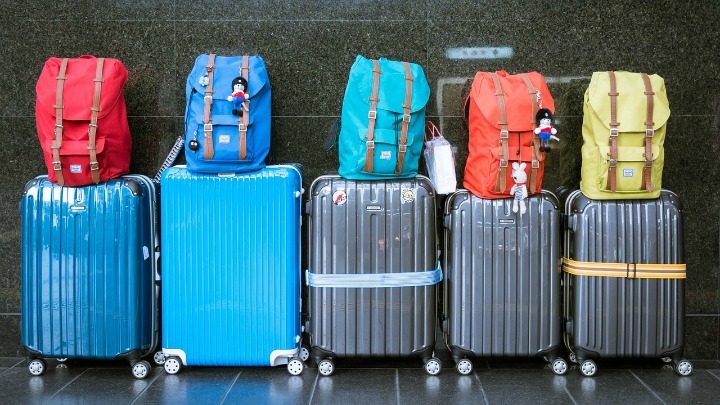 The flights are booked, the bags are packed and you're ready for your next big adventure. But what if something was to go wrong and your luggage became lost or stolen during your trip? All those souvenirs, your clothing and those gorgeous gifts you brought back for the grandkids are gone. What would you do? It's one of those stressful, but largely avoidable, situations. If you ever do find yourself in a predicament like this one, take note of these tips on what to do if your luggage is lost or stolen during your holiday.
1. Alert the authorities
The first and most important thing to do once you've realised that your bag has been lost or stolen is to alert the local authorities. This might be easier said than done, especially if the locals don't speak your native tongue. If you're at the airport and your bag has gone missing, then alert the airport staff as soon as possible. They may be able to tell you whether your bag has been lost in transit or whether something more sinister has likely occurred.
2. Call the police
As well as alerting the local authorities, it doesn't hurt to get in touch with the police, too, especially if you suspect something more malicious has happened to your items. The sooner you call the police, the more likely it is they'll be able to help. If you leave it up to the airport staff or other authorities to find your luggage and a week later they let you know that it has actually been stolen, it might be too late to report the theft.
3. Contact your insurance provider
If you have discovered that your luggage has been lost or stolen and is definitely not coming back, phone up your insurance provider and let them know. Depending on your travel insurance policy, you might be covered for the theft or loss of your luggage and may even be able to claim its contents. If you have any proof about the contents of your luggage, including photographs, then hang on to them and alert your insurance provider. They might just come in handy and prove what was lost or stolen.
Ad. Article continues below.
4. Keep copies of important documents
Hindsight is a wonderful thing, but when it comes to travel it's a great idea to anticipate that something might happen to your belongings. Fingers crossed it won't, but if you're prepared for the worst, then you'll come out on top. A great way to stay prepared is to make copies of all your important documents. That includes your passport, your bank cards and any visas that you may need during your trip. That way, when you do alert the police about what happened, you have proof to help you sort the situation out fast.
5. Keep your valuables in your hand luggage
When it comes to carrying valuables around with you during your travels, it's great to make sure that you keep your valuable items as close to you as possible. Be sure to keep your camera, passport, smart devices and any other expensive items within reach when you're out and about and enjoying your trip.
Do you have any more tips about what to do if your bags are lost or stolen during your holiday? Share them with us in the comments section below.