Three effective home improvements you can do on your own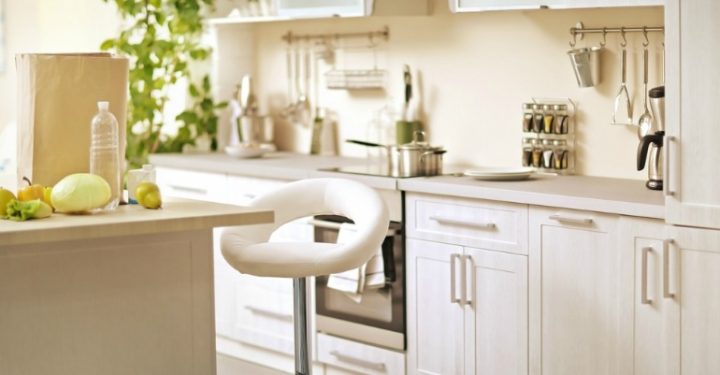 While there are those who see DIY projects as nothing more than another way to be frugal in your renovation attempts, some people see them as a challenge to one's own skill and ingenuity.
Aside from this, you also have an option of customisation that'll enable you to make something completely unique and to your own liking. Finally, you'd get a chance to boast about pulling this off with your own two hands, which isn't something you should dismiss either.
With this in mind, here are a few home improvement projects that you could do on your own.
1. Remodelling your basement
One of the most interesting remodelling ideas is the one taking place in your basement. The reason behind this is quite simple. First, it requires a minimal amount of work and a moderate investment on your side, while greatly boosting the functionality of your basement and substantially increasing the resale value of your home.
Ad. Article continues below.
Aside from providing an immediate boost in terms of household's storage capacity, laundry room space or workshop, you are also likely to receive a little under 80 per cent of the cost reoccupied should you decide to sell the place in the near future. Even though there are a lot of things you can do on your own in the basement, you should probably start with framing and insulation.
2. Replacing windows
According to various surveys, windows are one of the most important elements when it comes to the energy conservation in your home. Namely, they serve to reduce the amount of heat that leaves the place by about 40 percent. You can also significantly reduce both your home's carbon footprint and your home's utilities.
Nonetheless, replacing a window is much more complicated than the above-mentioned basement remodelling project. First, it requires you to remove the old window and adjust the window frame. Next, you are supposed to install a new window, wrap it and then insulate it properly. Later on, you can also replace the trim and casing, but this is optional and there is no reason (other than the aesthetic one) to commit to this right away.
3. Kitchen and bathroom improvements
Ad. Article continues below.
In a situation where you intend to sell the place in the next few years, you may be mainly preoccupied with boosting your home's resale value. Keep in mind that your kitchen and bathroom are the first two places your visitors are bound to check out, which means that upgrading them doesn't just boost the value of the home but also increases its chance of getting sold. When it comes to these upgrades, you can easily replace the appliances, repaint the place and even install the new tiles on your own.
Unfortunately, there are some steps that may need to be attended by a professional.
This means that while kitchen and bathroom improvements aren't necessarily difficult, they are quite expensive to begin with. Those who have trouble making such a pricey project fit into their budget may look for a professional tax accountant's aid in securing these funds. Some prestigious tax accounting companies such as Pherrus also specialise in asset protection, which makes this particular scenario a part of their field of expertise.
Keep in mind, however, that the price and the time required to handle these projects isn't fixed. For instance, if you already have a full toolset (possibly from some previous similar projects) you'll probably spend substantially less. On the other hand, if this is something you are doing for the first time, it may take you a while longer to complete these tasks, even with a step-by-step YouTube tutorial to guide you. Be that as it may, as long as you keep an open mind and aren't afraid of getting your hands dirty, none of these obstacles can hold you back for long.
Have you done any DIY home improvements?