This is the correct way you should be using your stock cubes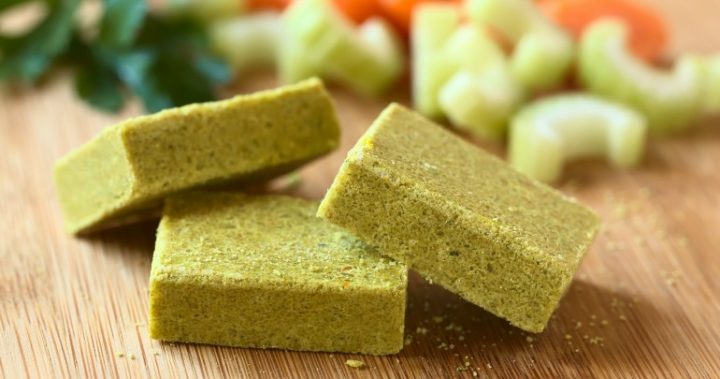 They are the cooking aids that can  save your hours every year by providing you with flavour right from their tiny foil packet, but as it happens you might not be making the most of your stock cube's no-mess perks.
Ad. Article continues below.
For years you have probably been unwrapping your stock cubes from their gold or silver packaging, which you then follow up by crumbling between your fingers into a pan, bowl or jug to stir into boiling water. If you're lucky the powder will crumble just where you need it to go, but sometimes it crumbles all over the place and leaves you with powdery, smelly fingers.
However, a Facebook user has revealed there are tiny tabs on the sides of your cubes and while you might have been tearing them open to release the cube inside, a better and more effective option is to release those tabs and crush the cube in the foil.
In case you're still a bit stumped about what we're talking about, this short video reveals exactly how simple it is to get your stock crumbled and ready for the food it will be adding flavour to.
Tell us, did you realise this about your stock cubes? Have you been using this tip in the kitchen?