The wonder cleaning product you probably aren't using... and 20 reasons you should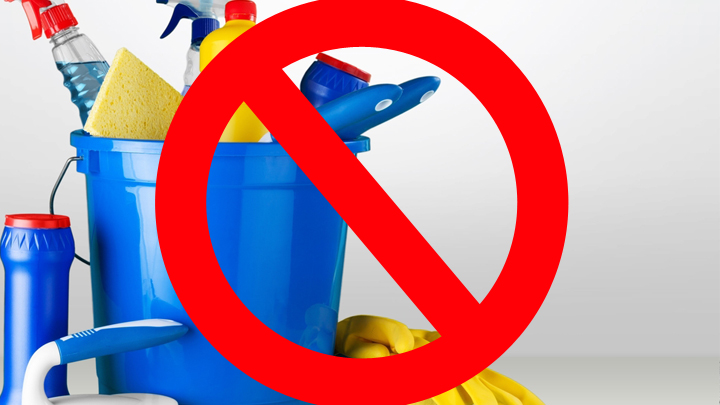 Got a bench full of scratches that won't come out? Scuff marks on your skirting? Stubborn dirt and grime? Here's a cleaning tool that will fix these problems and 17 other things.
Ad. Article continues below.
They can replace several cleaning products in your home and the best part? There's super cheap and only need water to work.
What are we talking about? Melamine magic erasers of course!
Melamine sponges are made of melamine foam, which is made up of formaldehyde-melamine-sodium bisulfite copolymer. Basically, this means that while the sponges feel like normal sponges, they are actually like an ultra-fine sandpaper, getting into tiny grooves of the object you're cleaning. They aren't harsh either, and replace sprays, tonics, toxic cleaners and a host of other chemical cleaners.
Here's 20 ways to get the best use out of them:
Remove tarnish from silver
Remove soap scum in the tub and shower
Remove marks on walls
Remove adhesive residue
Remove hair dye from countertops and floors
Remove cooked-on stains in pots and pan
Clean dish drainers that covered with lime and build-up
Remove coffee and tea stains that remain inside a mug or coffee machine
Remove melted plastic on a glass top stove
Remove grass stains from shoes
Clean oven door
Remove soap scum and gunk from around the bathroom faucets, porcelain and tiles
Clean your bicycle, even the tires and rims
Clean inside your car (along the handles, window ledge, steering wheel, arm rests, dashboard)
Remove stains on leather seats, purses, chairs, etc.
Remove food stains inside plastic food containers
Remove nail polish from walls, wooden objects, plastic
Remove magic marker, permanent marker, and ballpoint ink from virtually any surface
Clean inside of the refrigerator
Remove finger prints and build-up on the keyboard and mouse
Are you using magic erasers?