The surprise fruit that can blast away soap scum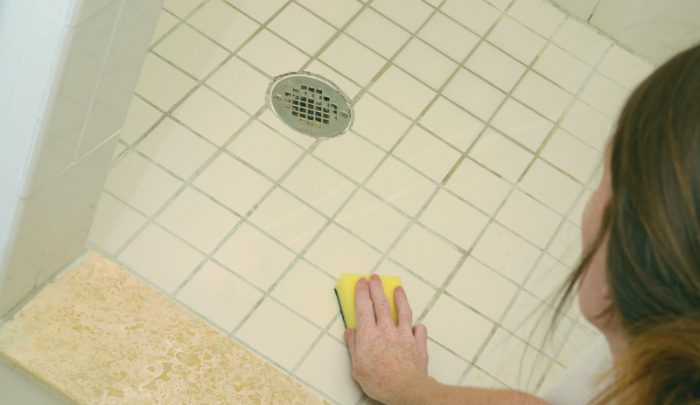 Sometimes, people have either an aversion towards harsh chemicals or are allergic to toxic fumes, thus making cleaning with chemicals a tedious task, especially when cleaning bathrooms. Fortunately, there are many alternatives that have been discovered to work just as well as their chemical counterparts.
Ad. Article continues below.
Soap scum residue that builds up in showers and bathrooms has been a constant cleaning battle in many households. However, here's an all-natural, rather easy way to get rid of it and have a sparkling bathroom.
Things you'll need:
1 grapefruit
1/4 cup Kosher or sea salt (you can use regular table salt, but larger crystals will really help scrub the scum off)
Slice the grapefruit in half and sprinkle salt over the flesh of the fruit. Scrub away at the soap scum, squeezing the grapefruit as you scrub in circles. Add more salt if you need to, it acts just like an exfoliant. Let it sit for 5-10 minutes before rinsing it, and revealing tiles, glass and tubs that look great! If there's more than just a simple layer of soap scum, you might need to scrub the area for another cycle or two.
Did you know about this trick and are you going to try it? Do you have any others to share?