The simple trick to untangling your necklace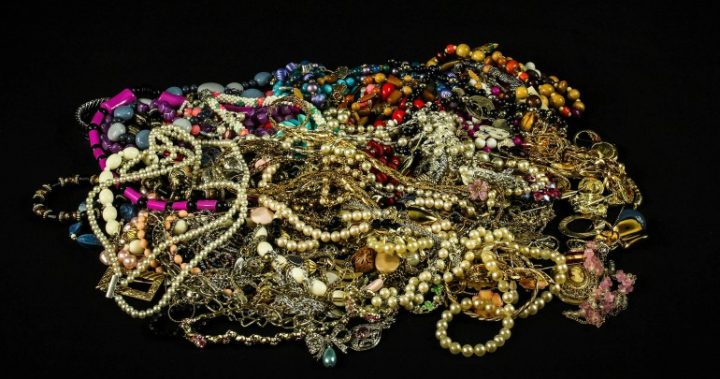 Regardless of how carefully you might place your necklace into the jewellery box, tangled necklaces can be a serious source of frustration for every woman. You might have a favourite piece you are no longer able to wear because it has become knotted.
Don't despair. There is a simple solution that will have you blowing off the dust and wearing that fabulous piece around your neck in no time.
Instead of wasting your time tugging desperately at the tangled mess, grab yourself some baby powder.
First you want to carefully remove any charms or pendants from the chain.
Then you want to add approximately 1 tablespoon of baby powder to a small sealable container, like a zip lock bag. Place the necklace in the container and give things a gentle shake for about a minute.
Ad. Article continues below.
The baby powder acts as a lubricant. It works with the knots and helps to break things up without doing any damage to the chain.
Finally, remove the necklace from the container and start rubbing at the knots with your fingers. You should have things releasing after a few rolls. Continue working until the necklace is free of knots.
Six great ways to use baby powder
If you still have trouble loosening the knots, get a needle and gently work inside of each knot. If you happen to be working with gold or silver jewellery, you could also try adding a dab of baby oil (or coconut oil, if you have it).
When your necklace is free of tangles, give it a quick clean.
Ad. Article continues below.
Find a solution to ensuring your necklace remains untangled in the future..
Now that you know how to tackle the toughest of tangles, you'll be all dressed up and looking fantastic.
How do you keep your jewellery from becoming tangled? What other tips do you know of?