The best housekeeping hacks for you to employ in the new year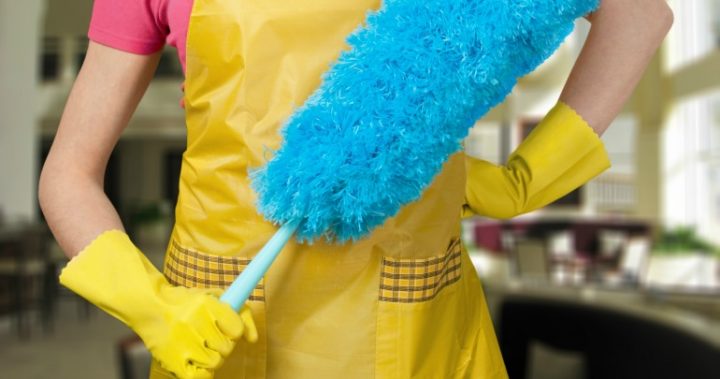 It's unlikely any of you truly enjoy housework and yet it's one of those things that just has to 'get done'. What if we revealed some surprisingly simple household tips that would reduce the amount of time you spend doing those chores that you could take into 2017? Yes, we thought you might like the sound of that.
Clear away the clutter
Have you ever noticed just how much clutter and crap finds its way to the flat surfaces around your house? From the kitchen bench to the dining room table, the office and even the bedroom floor you might find papers, pamphlets and a stack of unopened mail items. The easiest thing you can do is keep your frequently used items within easy reach and then store those things that are rarely used on shelves and in drawers. It'll mean you know exactly where things are when you need them, and it will also help when those bills need to get paid on time!
Unstack the dishwasher first up
Yes, you might be dying for that cup of caffeine first thing in the morning, but before you flick the switch head to the dishwasher or the drying rack and get rid of all the clean items. Put them away in the cupboards before you start dirtying your breakfast items and it'll mean there will be fewer dishes piling up around the place. Make turning the dishwasher on or washing up the last thing you do before going to bed, just to be sure the sink is left clean and tidy for the morning.
Ad. Article continues below.
Read more: Nine amazing vacuum cleaner hacks we never thought of
Group your bedroom sets together
It can be a little frustrating to sort through individual sheets and pillow cases looking for the ones that match, so why not keep them all together? Once you've washed your bedroom laundry, keep your sheets, matching quilt covers and pillow cases together by putting them into one pillow case. This will create the most perfectly packaged bundle that will also help keep your linen cupboard looking neat and tidy.
Pull up your bed sheets
While we're on the subject of linen, even if you don't make your bed on a daily basis get into the habit of pulling up your bed sheets in the morning. It'll make the bed look a lot neater.
Ad. Article continues below.
Make use of your leftover booze
Specifically we're talking wine, because let's face it storing it in the way that follows is a much better option than tipping it down the sink — especially if it is a nice drop. If you don't get through a whole bottle of wine in one sitting, don't panic. Place what you have left over into an ice tray and put it in the freezer. You can use the cubes to add flavour to your evening meals — soups, stews, and sauces. Use your white wine (including sparkling) leftovers in creamy dishes, and pair your red wine with things that are tomato or beef based.
Read more: 18 kitchen tips and hacks that save time, space and money
Give your garage the once over
It's great to have your inside looking all fresh and clean, but be sure to give your externals a bit of care and attention too. The garage is a great place to start. Look at the layout and consider putting like items together such as sporting equipment and tools. Keeping the things you access most frequently in an easy-to-find location will make getting a job done a breeze, and those things you only require occasionally can be stored away until the time is right.
Do you have any tips and tricks to get through the housework more efficiently? What's one chore you just cannot bring yourself to do?