Reuse old egg cartons to grow seedlings, feed birds and more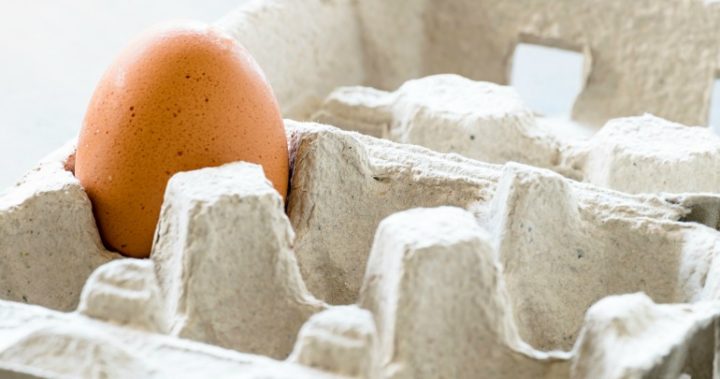 "Waste not, want not" is a saying that will remind most Baby Boomers of their youth, and in the 1950s, '60s and '70s recycling and repairing was just a part of growing up. 
For those who love finding cool uses for everyday items, these egg carton tips are great because you can give new life to your empty egg cartons in a number of ways.
Packing material
If you're moving or want to store some valuables in a cardboard box. Leftover egg cartons can be repurposed to make some useful packing material. Instead of going out to buy expensive bubble wrap or pesky packaging peanuts use the hollowed-out egg cartons to get the same effect.
Simply, cut the lid off the cartons and snip it up into pieces. Take the bottom of the egg cartons and divide up the egg-cradlers. You can place the cartons in your container to loosely to fill the airspace or line them along the bottom of the box to create a soft base.
Ad. Article continues below.
Bird feeder
If you love feeding your backyard birds, old egg cartons can be converted into the perfect hanging bird-feeder. To create a feeder, the only things you need are a hole puncher, string, bird seeds, glue and an old egg carton. 
To start, cut the top off the egg carton and punch one hole in each of the four corners.
Cut two pieces of string about 30cm long and thread them through the holes diagonally. Tie the ends in knots over corners add some glue to strengthen the knots. Hang it in your garden and fill the compartments with bird seeds!
Seed starter
Ad. Article continues below.
Gardeners rejoice! Egg cartons are the perfect size for growing seedlings. Using an egg carton as a seed starter is much cheaper than buying seed-starting containers from garden stores. 
Simply fill up the egg compartments with soil and distribute the seeds across the compartments. When the plants start to outgrow the containers, you can transfer them to your garden or you can place the individual cups of the carton directly into the soil. The paper will break down as the plants grow and provide some extra nutrients.
Compost ingredient
The recipe for the perfect compost combines a 50/50 ratio of green organic matter and brown organic matter. Green matter includes fruit scraps, vegetable scraps, eggshells and fresh lawn clippings, while brown matter includes dry leaves, grass, shredded cardboard, paper and nut shells.
Both empty eggshells and cardboard are great for feeding the micro-organisms that break down your organic matter. To turn your compost into nutrient-rich soil tear your leftover eggshell cartons into small pieces and add them to the compost! 
Ad. Article continues below.
Do you have any other uses for old egg cartons? Do you remember recycling a lot of things when you were young?
Read More: Facebook changes are coming – what it means for you, and for Starts at 60
With Facebook removing news sites from your feeds we ask that you sign up for Starts at 60's emailers here. And to keep us on your wall, join some of our new Facebook groups and clubs:

News Junkies Club – Australia
News Junkies Club – USA 

See news on the change and links to all our other clubs and groups here.