Remove water stains on your wooden table with a common household item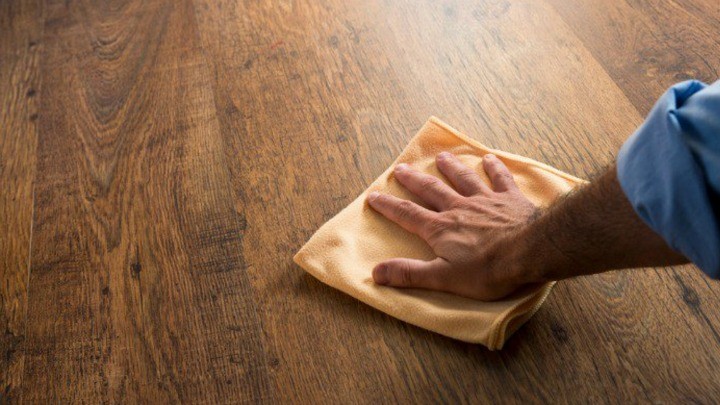 It doesn't matter how many coasters you have, it is inevitable that at some point someone will always place a glass on the table without one.
Unfortunately, if left there too long this will may leave a water ring on your wooden table. There are plenty of wives tales out there to help you solve this dilemma but here is one we found really interesting.
Apparently, toothpaste works not only to polish your pearly whites, it can also lift those water stains easily and quickly!
All you need to do is rub some toothpaste along the line of the stain and it will lighten and maybe even disappear before your eyes! No elbow grease required with this one, just a gentle rub over the stain and it should lift away.
Ensure you don't put toothpaste over the area that isn't stained as it may cause your wood to lighten elsewhere. You also won't want to leave it on there for more than 60 seconds as it could lighten the wood too much.
Ad. Article continues below.
Here is a little video which shows you how quickly and easily you can remove them with toothpaste.
How do you remove water stains on your table?