Make your own cleaning products for around the home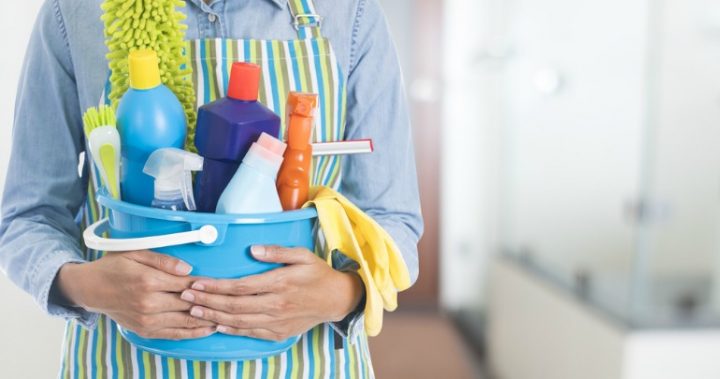 How did we clean our house before we had all those cleaning products you find as you venture down the grocery aisles?
Those chemical sprays, polishes and stain removers aren't cheap either.
Before those ready to buy products were available women made their own versions at home, and you can too. You probably already have the ingredients in your cupboards.
Oven Cleaner
Ingredients
Ad. Article continues below.
3/4 cup cloudy ammonia
1/4 cup water
Spray bottle
Orange or lemon peel
Rubber gloves
Method
Mix the water and ammonia and put in the spray bottle
Warm the oven up, then turn it off.
Spray the interior thoroughly then leave overnight.
Wipe the oven out with fresh water in the morning.
Place the peel on an oven rack and heat the oven again, to remove the ammonia smell.
Read more: Clever trick to remove yellow stains from your pillows.
Furniture polish
Ad. Article continues below.
Ingredients
1 cup olive oil
1/2 cup lemon juice (strained)
Spray bottle
Method
Mix ingredients and place in bottle.
Shake well before use.
Use sparingly on a soft cloth.
Clean and polish.
Read more: Best ways to remove mould without nasty chemicals.
Ad. Article continues below.
Dry carpet cleaner
Ingredients
3/4 cup oatmeal
1/2 cup cornflour
1/4 cup baking soda
1/4 cup salt 
Method
Mix dry ingredients together and sprinkle over carpet.
Rub in using a soft broom.
Leave for two hours and then vacuum off.
Ad. Article continues below.
Do you have your own homemade recipes your regularly use?