Make new friends at the Starts at 60 Meetups January 5th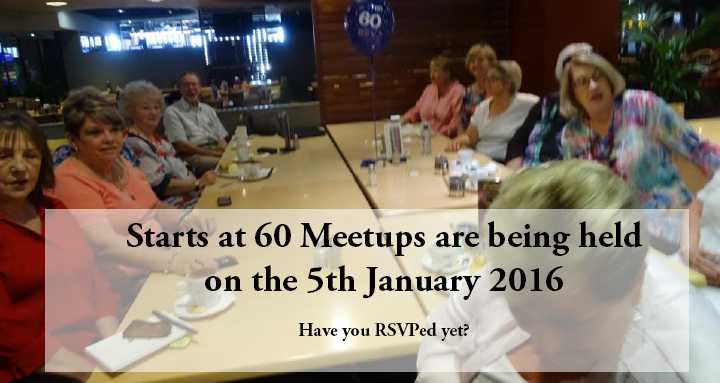 By popular demand our Starts at 60 meetups are back and they've become a regular event on the first Tuesday of every month in most locations. Locations are growing too! The coffee meets were a huge success in December and thanks to our host volunteers from the Starts at 60 community, we have over 18 locations scheduled across Australia for January so you can easily find a meetup near you. 
Ad. Article continues below.
The next event is on Tuesday 5th of January. Will we see you there? RSVP now to your local event. 
We're so excited for you to meet people in the Starts at 60 community! The events are FREE to attend, all you'll need to do is treat yourself to a cuppa or snack of choice when you get to the coffee shop and have a chat. 
It is easy to RSVP online to let us know you'll be there, and we'll let the host volunteers know you are coming.
To find the event nearest to you and secure your place, click the button below! 

Events are planned in the following locations. You can see them all and RSVP via this link
QLD
Strathpine
Gympie
Ascot
Chuwar
Loganholme
Cairns
Hawthorne
ACT
Gungahlin
WA
Kelmscott
Perth
VIC
Yarrawonga
Melbourne
SA
Barossa Valley
West Beach
NSW
Bathurst
Port Macquarie
Wollongong
Penrith
We'd love to hold events all over Australia and New Zealand (and even further afield) for you and your friends, so if you would like to host one in your area, please contact us on briana.hungerford [@] startsat60.com and nominate a coffee shop to host in near you.  Events are traditionally held on the first Tuesday of each month.  
We are excited to bring Starts at 60 members together, and can't wait for you to meet each other.  And we look forward to your feedback.  Be sure to post pictures on our Facebook wall afterwards!