How to deep clean your slow cooker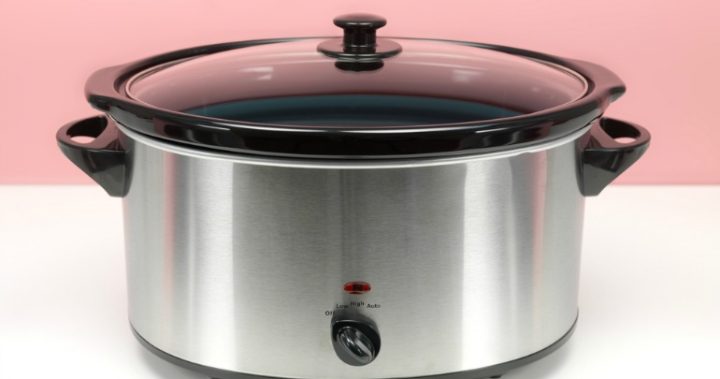 If you used your slow cooker a lot over the cold season, it might need some deep cleaning after all the work it's done. Even that one-time dinner recipe that took you 8 hours can stain the slow cooker leaving you to sometimes soaking and scrubbing it. Slow cookers are pretty heavy and can take up a lot of space in the kitchen if you leave it to soak there. And if you don't really fancy using harsh chemicals, why not give this trick a try?
Ad. Article continues below.
What you need
Water to fill your slow cooker
2 cups vinegar
1 cup soda bi-carb
Instructions
All you have to do is to fill up your slow cooker with water up to the point where it needs cleaning. Then, add in the vinegar and stir. Add the soda bi-carb in three stages, each time allowing the bubbling to pass. Once done, close the top with the lid and turn the cooker on low. Leave it on to do the job for 4 or 5 hours. When you return to it later, you will see the stubborn stains would have come off. Leave the liquid to cool down and once it's not too hot, you can drain your slow cooker. Use a soft sponge to gently remove the rest of the stains, they should wipe off easily. Rinse and you're all done!
Have you tried this before?