How to clean your couch without a steam cleaner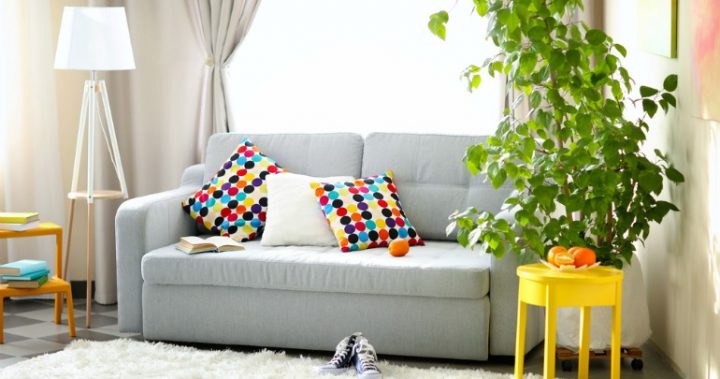 It's that time of the year again where we're staring to clean the house in time for Christmas. You can always hire professional cleaners to refresh your sofa but if you prefer the DIY method, you can still do it without a steam cleaner. There are a number of alternative tools and methods that you can use to get rid of dirt and odour from the cushions and other surfaces of your sofa. All you need is a clean cloth, baking soda, a clean stiff brush, a vacuum cleaner and most importantly, a carpet cleaner.
Firstly, wipe down your couch with a dry, clean cloth or clean stiff brush to get any dust or dried on gunk off. Then, sprinkle baking soda on your couch and let sit for at least twenty minutes. Next, apply dry carpet cleaner to deep clean your sofa. Finally, vacuum the baking soda up with the brush attachment.
Ad. Article continues below.
This tip works perfectly for couches with fixed covers or even couches with covers that are too hard to remove. Ideally, you should do this every three months to ensure your couch is free of illness-causing germs.
Related: How to remove pet hair from your couch.
How do you normally clean your couch? Please share your tips in the comments.