How to be a great host without any stress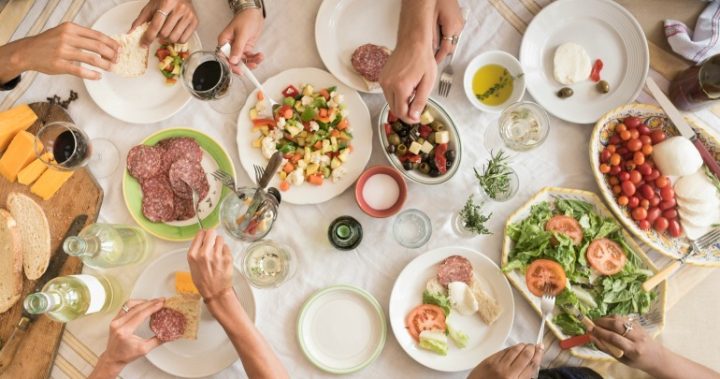 Hosting events can be fairly stressful. There's the pressure of making sure everyone is having a good time, always wondering if the food and drinks are being well received and dealing with the big clean-up afterwards. It can be difficult to enjoy the evening when you are constantly worried about the outcome. These are a few tips and tricks to make sure your hosting job runs smoothly and you can enjoy your night without any stress or frustration.
Ad. Article continues below.
First of all, be prepared. If you are hosting a big dinner or an event that needs decorations or special table settings then preparing early is key. Setting the table or hanging decorations the day before the event will mean there is one less job to think about on the big day. Any food or drink that doesn't need to be served fresh can also be prepared early and kept overnight for serving the next day. Also, make sure grocery shopping is done well in advance to avoid that painful feeling of forgetting any key ingredients.
Remember, the more the merrier. Make the most of anyone who is willing to help. Sometimes cooking can be the most overwhelming part of the entire event so an easy way to overcome this is to share the workload. If it is appropriate, try asking a few guests to bring a dish or even just a packet of chips or dip to fill up the snacks table. Family or friends may also be willing to come over to help set up or stay afterwards for the clean up.
Serving in bulk can be made a lot easier if you set out the food buffet-style for guests to help themselves. This means you won't be stuck in the kitchen dishing out plates of food all night when all you want to do is sit down and eat with your guests.
Don't put too much pressure on yourself or the night. Make sure you to stick to recipes that you know will work and that you have made before. The situation is stressful enough without testing out new and extravagant recipes that might not turn out exactly how you expected. The night will be more enjoyable for yourself and your guests if it is well organised and you are able to relax and interact properly with everyone without constantly thinking about what you have to do next.
What was the last event you hosted? Was it stressful or enjoyable?