Get a clean bathtub with just two kitchen ingredients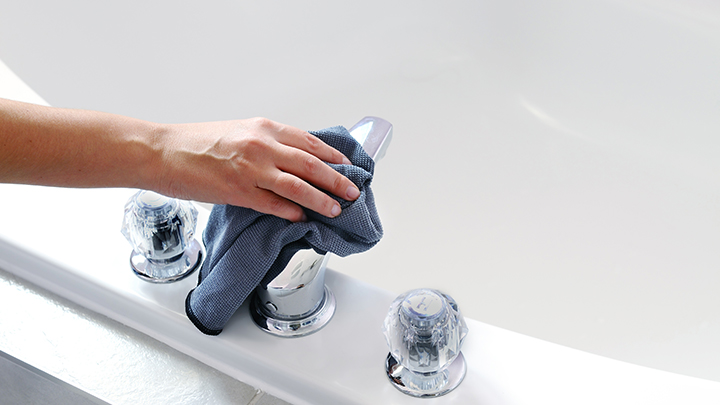 Bathing is luxurious and relaxing after a long day on our feet. However after time bath tubs can stain especially by the rim of the drain and the taps. This can be a mission to clean and using harsh chemical products is not ideal.
We have shared with you multiple tricks to clean items with lemon, vinegar and bicarb soda. But there is a great duo of cleaning that we haven't covered: grapefruit and salt. The smell of grapefruit will leave your bathroom smelling fresh even better than scented candles.
Try our life hack and let us know if it works for you.
What you need:
Grapefruit (can use lemon if you don't have grapefruits)
Salt
Ad. Article continues below.
Method:
Half the grapefruit. One large grapefruit will clean the whole bath or shower.
Sprinkle salt onto half of the grapefruit.
Wet the bathtub and sprinkle the remaining salt all over.
Start scrubbing the grapefruit around the tub.
Once you have gone over the tough spots a few times, rinse the pulp and salt away.
You can also use this great cleaning duo for toilets, tiles and skinks.
Will you try this trick? Do you have a hack to clean stains off your bath tub?