Genius trick to make your floorboards shine!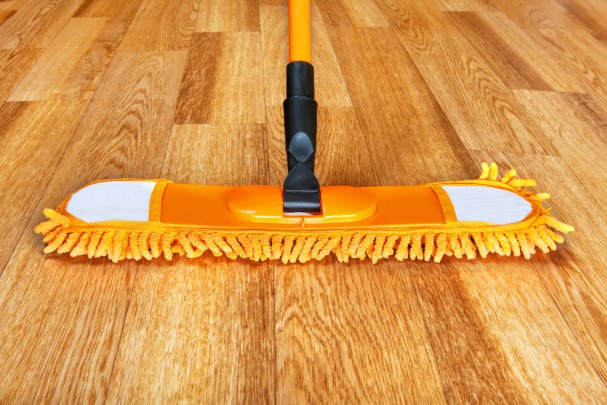 It's Spring! And there's no better time to start freshening up the house. Welcoming a new season can be very exciting. Time to open up your windows, tie the curtains to the sides or roll the blinds up and see the beautiful weather. One of the popular things to do with a change of season is to clean. Yes! And if you're looking to breathe some new life into your old floorboards, look no further.
Ad. Article continues below.
There is no need to go and buy expensive, toxic floor cleaner – we have found a really simple recipe that will have your floor shining in no time!
You will need:
1/4 cups olive oil
1/3 cup white vinegar
12 drops lemon essential oil
5 cups hot water
Combine all the ingredients and then, using a rag or a mob, start polishing your floor. You might want to wipe your floors a second time with a clean rag or mop to remove any remaining oil. Done! Clean, shining floors!
Do you have any DIY cleaning recipes that work wonders?