Five negotiation tips from an antique dealer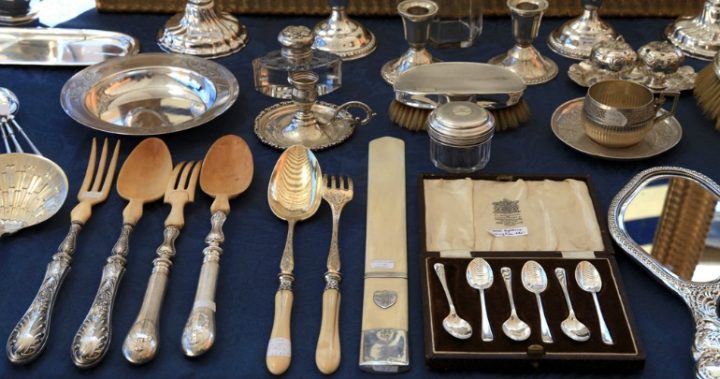 For many shoppers, the exciting part of antique shopping is the time-honoured art of the deal which is the ritual between buyer and seller.
There's a reason we're called dealers though because we don't just sell, we make deals.
To give you the inside scoop on getting the best price and having fun during the process, here are my five top tips on haggling like a pro:
1. Ask and you shall receive
You can't expect a dealer to come forward with a better price if you don't ask them for it. Sometimes though, they are selling an item on someone else's behalf, and have less profit margin in the item, or it's already a low price, so it isn't always possible. Still, you can't expect a reduction in price if you don't ask.
Ad. Article continues below.
2. Be Respectful
As a dealer, I am far more inclined to sharpen my pencil if the customer I am dealing with treats me with kindness. Some customers try and rubbish the item they are buying or take a really aggressive approach to getting a deal. All that does is create resistance and resentment. Not a good place to start. For a friend I will do much more than for someone that is just being demanding and trying to take advantage.
3. Be reasonable
Expecting the price to drop 50 per cent from the ticketed price is not usually something that will happen. However, a more moderate price adjustment of 10 to 15 per cent is often possible, especially if you are buying more than one piece. Remember, this is someone's livelihood and how they provide for their family, so don't be surprised if they are offended by demands for a huge price cut.
4. Do your homework
Ad. Article continues below.
Have a quick look online and with other dealers to see if a similar item is available. Ask yourself: What does an item like this usually go for? Is the price being asked for the item within the normal range? To me the most important aspect of price is: Is the item worth it to me? Will I regret buying it or not buying it? These are all key questions to ask.
5. Really look at the item
A reputable dealer should have a price tag that fully details the item and its price. If there is no price tag, how do you know they aren't just making it up on the spot? Also, you might find flaws in the item or major repairs that haven't been disclosed. If the dealer wasn't aware of these that could give you room for further negotiation. Dealers from a professional association like the AAADA must disclose all of this on a clearly displayed ticket as part of their code of practice.
Antique dealer Christopher Hughes is managing director of The Antique Guild and vice president of the Australian Antique and Art Dealers Association who will be hosting the Sydney Antiques and Art Fair 6-10 September. 
Do you enjoy haggling over antique prices?