Easy ways to revive old and broken makeup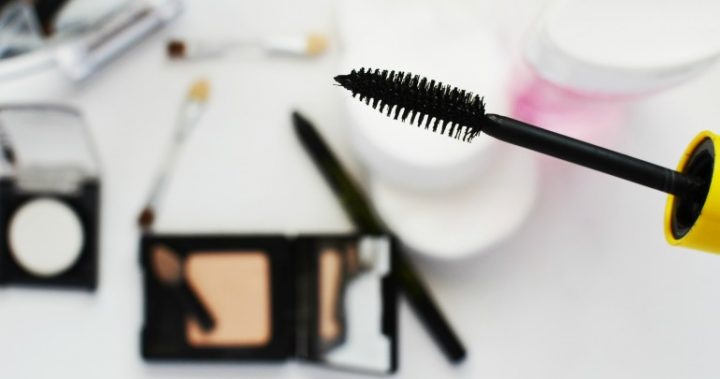 It's not everyday that you can splurge on makeup, so getting the most out of your products, especially the pricey ones, is key.
But what if they show signs of age before you're finished using them? Cracked powder? Broken lipstick? No problem! You can revive old and broken makeup with these simple tricks.
Powder
To revive cracked powder eyeshadow and blusher as well as  face powder, all you need is rubbing alcohol from the pharmacy.
Pour enough alcohol into the powder to turn into a paste. Stir, then flatten the paste and let sit over night. Make sure the alcohol is 75 per cent or higher, as it will dry faster. You should find your powder reset in the morning. 
Ad. Article continues below.
Another great way to ute cracked powder is turning it into a tinted lip gloss. How? Grind up the broken powder then add coconut oil, cocoa powder and vaseline, and mix thoroughly. Stir until the powder and other ingredients are completely mixed together for tinted gloss.
You can also grind up broken powder and pour into a jar of clear nail polish. Stir with a clean stick until well mixed to create a coloured nail polish.
Lipstick 
There is nothing worse than a broken lipstick, especially when it's your favourite colour that's gone out of production.
But you can fix it – just take a cigarette lighter, melt the broken end of the lipstick and lightly squash the broken part back onto the non-broken part. Put the lipstick into the freezer for a few minutes to set. 
Ad. Article continues below.
If a few of your lipsticks are broken, however, or you've got a couple that are too small to apply normally try melting them together to create a whole new look. Melt pieces together – you can do it in the microwave or even over a candle – adding more of each colour until you've got the shade you want, then give them a stir and leave in the refrigerator to set. 
Mascara
Dry mascara can cause lumpy lashes and spider lashes, and sometimes happens well before the tube is actually empty.
To revive dried-up mascara, just place the tube in a cup of hot water. By heating up the mascara, the product becomes thinner and easier to apply. An important note: if you've had your mascara for more than three months, consider tossing because old mascara can harbour bacteria that you wouldn't want to introduce to a delicate area such as your eyes. 
Another great tip is to use your old mascara wand as a new brow brush – just make sure you clean it thoroughly first to avoid black beetle brows.
Have you given any of these money-saving tricks a go?