Campervan and Motorhome Club of Australia 29th National Rally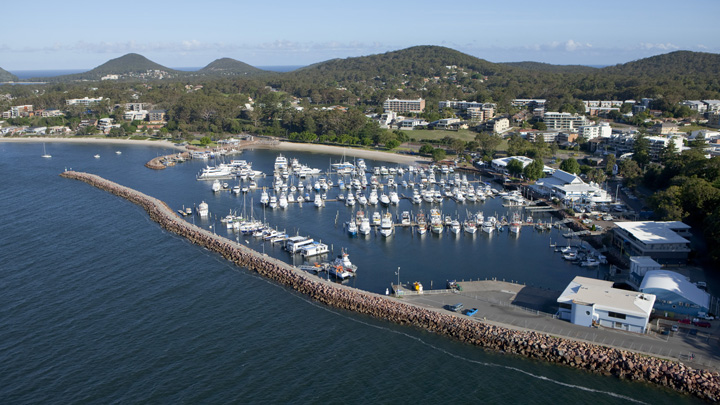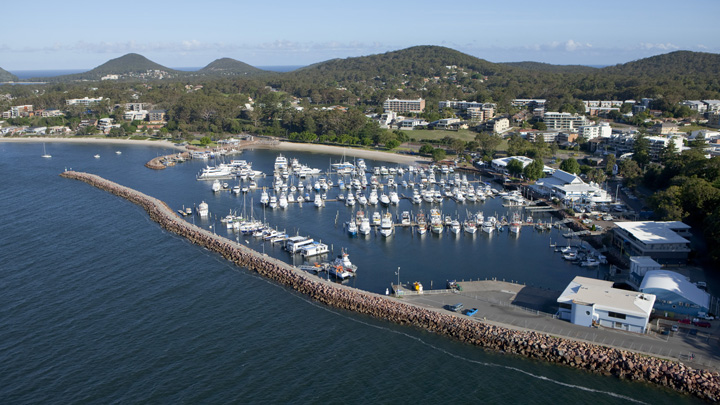 Established in 1986, the Campervan and Motorhome Club of Australia (CMCA) has a long history built on foundations of adventure, community, knowledge and celebrating life! Today, with over 66,000 members, CMCA is the largest recreational vehicle (RV) club in the southern hemisphere and is focused on preserving the RV lifestyle and safe travel for all RV enthusiasts.
Every year the Club hosts two major rallies, attracting around 2,000 members to each event. This coming October, the CMCA 29th national rally will be held in Port Stephens, NSW. Located approximately 207 kilometres north of Sydney and 66 kilometres north of Newcastle, Port Stephens is a premier tourist destination.
While in the region, visitors can take a dip at Fingal Beach; spot whales and dolphins from a cruise with one of the renowned operators based out of D'Albora Marina; take in some fishing, kayaking or stand up paddle boarding; or take a day trip to the west of the area where the historic locales of Seaham, Hinton and Duns Creek offer a glimpse of the rural and riverside lifestyle Port Stephens is known for.
If getting off the beaten track is more your style, why not experience the largest mobile sand dune system in Australia by taking a visit to the Worimi Conservation Lands and the Stockton Sand Dunes, best accessed via the township of Anna Bay? Or take a short hike up to the pinnacle of the Tomaree Headland, which affords sweeping views of the Port and the Pacific Ocean beyond.
Ad. Article continues below.
The Port Stephens Tourist Information Centre, centrally located on Victoria Parade in Nelson Bay (behind D'Albora Marina) should be your first port of call for all things Port Stephens. The friendly team of staff and volunteers will be only too happy to help visitors with a booking for one of the many attractions the area has to offer.
The rally will run from Monday 6 to Sunday 12 October and will be held at the Tomaree Sports Complex, which is perfectly situated minutes from the centre of Nelson Bay, with restaurants, attractions and shopping all available, just a stone's throw away.
For those who are members – be quick, powered sites are sold out and non-powered sites are going fast! For information on how to become a member of CMCA and attend the Port Stephens rally, please visit www.cmca.net.au
Running in conjunction with the CMCA rally will be an RV Expo where RV manufacturers and distributers will showcase the latest campervans, motorhomes, and fifth-wheelers. The Expo will run from Tuesday 7 to Saturday 11 October at a specially selected site adjacent to the Salamander Bay Shopping Centre.
Port Stephens resident and Rally Manager Neville Deuis said that some of the biggest names in RVs will be showcasing their vehicles at the Expo. "Representatives from Australian Motor Homes, Swagman, Paradise Motor Homes, Jayco, KEA Campers, Sydney RV Group, Trakka, Wirraway, and Tiffin will be amongst those attending to answer visitor questions on all things RV related," said Mr Deuis.
Ad. Article continues below.
For anyone who is not a member of CMCA, the RV Expo is a wonderful opportunity to view a variety of vehicles all in the one place. Mr Deuis pointed out that local enthusiasts would normally have to travel to many locations to see such a broad range of RVs.
The Club would also like to extend an invitation to the general public to attend the rally Open Day on Saturday 11 October. The rally site will be open to the general public from 9:30am to 3:30pm and is a great opportunity to get an insight into the exciting life of RV travellers. Mr Deuis says that, "The Open Day gives members of the public a personalised view of the RV lifestyle. They can get an up close look at RVs, talk to CMCA members, ask questions about life on the road, and find out more about the Club. There are also trade stands, market stalls, food, entertainment, and a selection of RVs for sale."
Admission to the RV Expo and Open Day are both by gold coin donation and all money raised will go to the Sports Council and local charities.
Whilst Port Stephens has a diverse economy, tourism is the major focus on the Tomaree Peninsula with Mother Nature providing the ideal environment for relaxation and fun. The pristine waterways and the unique coastal dunes of the Worimi Conservation area will be a topic of conversation for many happy hours during your travels and we can't wait to see you at the rally!
For more information on the upcoming Port Stephens rally, be sure to follow www.facebook.com/CampervanandMotorhomeClubOfAustralia and www.facebook.com/PortStephensRally to stay up to date with all the latest rally news.