4 great ways to make your shower glass sparkle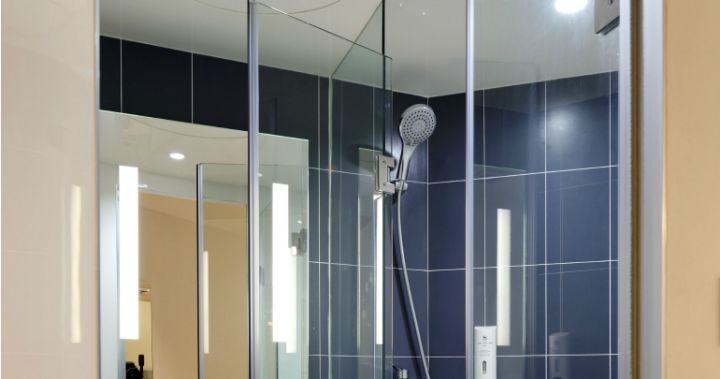 It's no secret that cleaning shower glass is a difficult task. 
While the squeegee is a fantastic cleaning agent, to no surprise, most people don't have the time or patience to use it. 
So, after a while, we're left with a cloudy water-stained glass that seems almost impossible to remove. 
It might sound slightly odd, but the trick to sparkling glass is probably already in your pantry. If your shower glass is in need of some love, these solutions are definitely worth a go. 
Lemon juice
Ad. Article continues below.
Start by rinsing the glass thoroughly with water. Simply pour lemon juice onto a soft dampened sponge and wipe over the glass surface. Leave the lemon juice to sit for a few minutes before rinsing with clean water. Dry glass to a sparkle with a paper towel. 
White vinegar
Cheap and natural, white vinegar can be used almost anywhere in the home. Simply pour white vinegar into a spray bottle. If you like, you can dilute the solution to 50/50 part vinegar and water. Spray the vinegar solution over the glass and leave for a few minutes. Work over the stains with a soft sponge to remove any residue. Rinse well and wipe clean with a paper towel. Repeat if needed. 
Baking soda
To tackle difficult stains baking soda is the way to go. Make a thick paste by mixing baking soda with a little water. Spread the paste over the glass surface using a soft dampened sponge. Avoid using coarse brushes as they could scratch the glass. After a few minutes, rinse and wipe clean. 
Ad. Article continues below.
Toothpaste
While toothpaste does a great job of cleaning your teeth, it is also a fantastic glass cleaner. Apply a generous amount of toothpaste to a dampened sponge, and work it over the glass surface. Finish with a thorough rinse and wipe. 
What do you think of these tips? Have you used any of these solutions before?