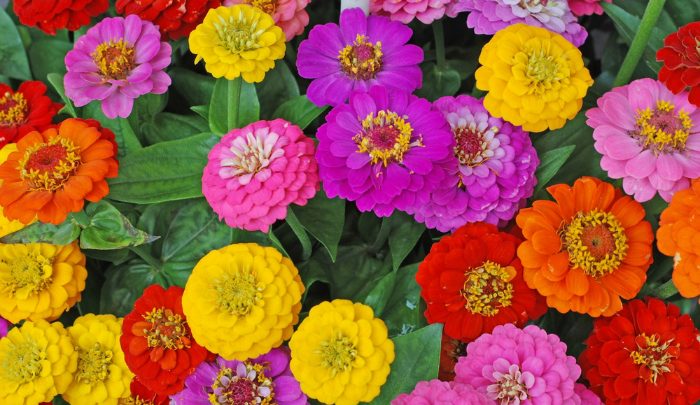 There's just something about flowers. They are a natural mood booster – they can brighten anyone's day, and change the ambience of any space. If winter is getting you down, flowers are a great pick-me-up, and here are eight creative tips for arranging flowers that anyone can master:
Rainbow vases: Instead of using colourful flowers in a single vase display, try using multiple small vases filled with coloured water and use white flowers like daisies or gerberas in them. The flowers will show off the colour of the water they're absorbing.
Tea cups: Everyone has some tea cups you either don't use or that you've used for so long that you are considering replacing them. Instead of throwing them away, clean them up and fill them with beautiful blooms. These are a convenient way to adorn any room in your house.
Muffin pans: Sometimes, over the years, muffin pans collect rust or erode from constant use. Instead of throwing these away, you can actually start your own herb garden or moss display to place on your kitchen windowsill.
Bottles: Sometimes, long-stemmed flowers just look better, but there's usually a problem trying to find a way to properly display them without potentially cutting the stems off. However, if you have a spare wine bottle, or an aerated drink bottle, you can easily use these to display your flowers. You can even spray paint the bottles to give them a unique look.
Cake stands: Yes! Surprisingly, you can use cake stands to create centrepiece displays of flowers in your living and dining rooms. Just place the flowers in simplistic glasses, and use a cake stand to display them. These displays can work in a formal setting such as a wedding reception as well.
Jam jars: Group the flowers into a reasonable amount and cut the stems to the desired height. They'll look beautiful arranged on window sills or on coffee tables right under the light to create a vibrant environment.
Colanders: Everyone has a colander, and maybe even a spare one. Many stores sell these handy utensils for quite cheap as well. Get a few and give hanging flower pots a fun upgrade by planting blooms in colanders.
Old crates or wooden boxes: Freshly bloomed flowers are great to display in any old crates you might be lying around, or even in wooden boxes you might not be using. These give a rustic look and feel to the room, and would look great in the study or library areas.
Are there any other tips you can suggest?
Comments