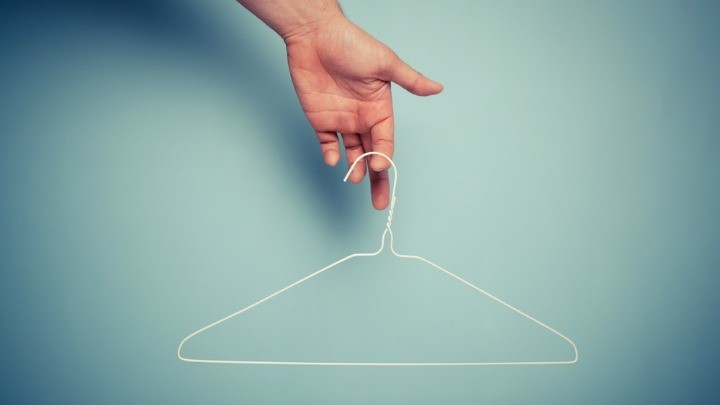 If you thought coat hangers were just for hanging clothes you would be mistaken. This little article will show you three ways you didn't know hangers could be used.
Hang bananas
Don't have a fruit bowl? Or want to keep the bananas separate from other fruit? Simply take your coat hanger, pull it a apart so it stretches and forms a diamond shape. Then twist the hook so it 'stands up' and no long falls to either side. Now fold the coat hanger in half and bend the hook backwards. Viola!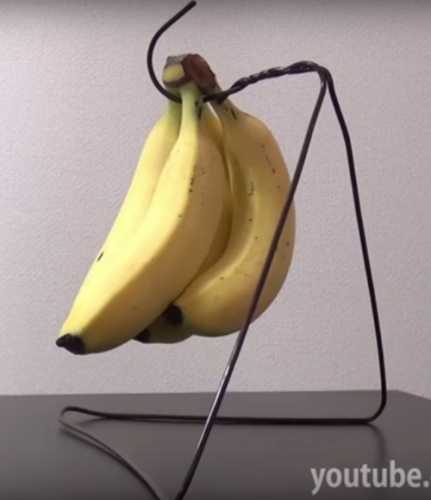 Via Venlee lifehack
Properly hang jumpers
Pullover jumpers are great but can take up a lot of space. This tip uses a coat hanger to neatly fold and hang pullovers. Simply fold your jumper in half so it forms an 'L' and place the coat hanger diagonally on top so that the hook is over the armpit (see image below). Now fold each side of the jumper over the hanger and its ready to be put in the cupboard!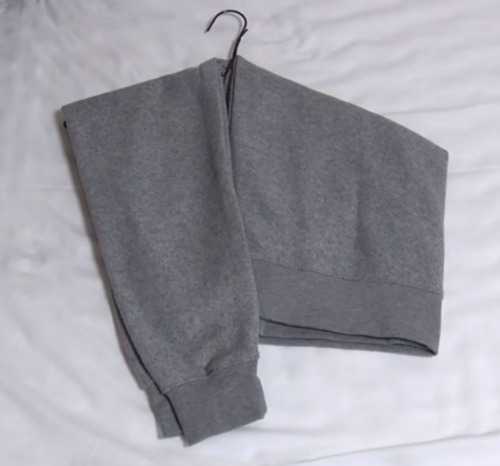 Via Venlee lifehack
Tie and scarf hanger
Ties and scarves tend to accumulate and end up all over the place, use a coat hanger to have them all neat and tidy. Pull the hanger into an elongated diamond shape and push the length-ways edges together. Next fold the bottom point up to the neck of the hook. And there is your tie hanger, ready to use!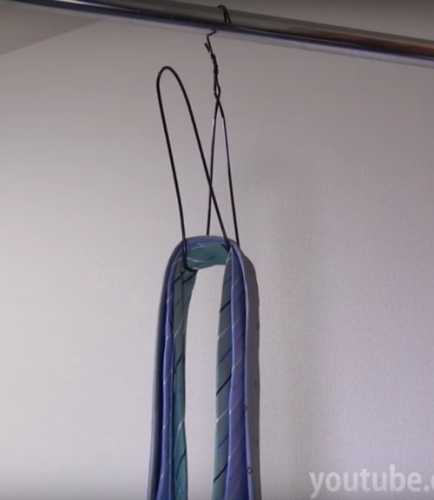 Via Venlee lifehack
Do you have a household item that you can use for almost anything?
Comments