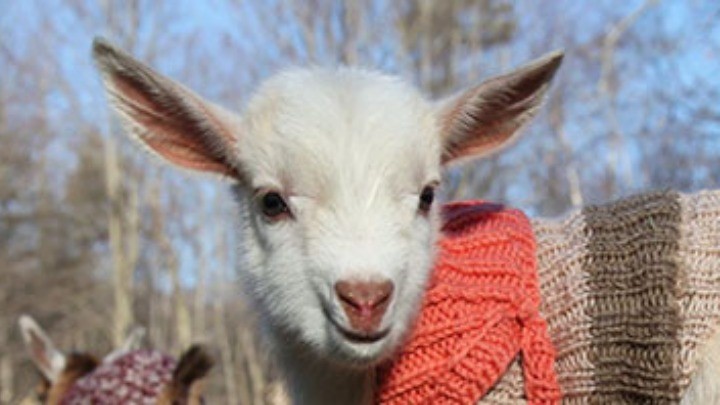 Baby goats are one of the cutest infant animals there are. There is a reason they always feature as the most popular babies in the petting zoo. They are filled with character, energy and of course they are just all round adorable!
Recently the Sunflower Farm Creamery in Maine, grew by three when one of their goats gave birth to triplets! Not only was there triple the cuteness, but also three times the mischief and three extra bodies to try and keep warm through the bitter cold winter nights.
The Nigerian Dwarf goats were born a few days ago and were in desperate need of something to keep their little bodies warm. The owners of the farm had only recently given away the pyjamas their baby goats usually wear as another farm had baby goats who also needed warmth.
So instead these cute little goats had to wear knitted sweaters that, according to farm owner Hope Hall, "were a gift from a lovely farm follower in Tennessee".
"The night our second doe kidded it was below freezing so we decided it was a perfect time to have them try out Stella's cozy wool sweaters."
As you can see from the pictures, the sweaters are not just helping keep these goats cozy and warm but they are also totally adorable!
What's your favourite farm animal?
Comments