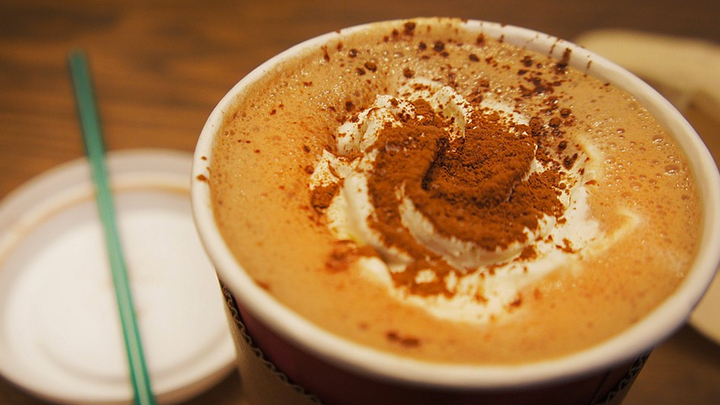 There is no way around it; as the song by Frank Loesser goes Baby, It's Cold Outside
While the temperature drops the desire for a nice warm beverage to bring that body temperature back up rises. If all you have in the house is regular coffee and tea that won't hit the much-needed flavour kick to bring that warming glow.
Here are some alternative hot drinks that will warm you up this chilly winter's day.
Easy as pie Five-Spice Tea
Ingredients
½ cup milk
½ cup water
½ teaspoon Chinese five spice powder
Two green tea bags
Sugar to taste
Mix the water, milk, and spices in a small saucepan over a low heat. Heat until hot but not boiling. Place tea bag into a mug and pour the hot liquid over and let steep for four minutes. Add some sugar to taste and you'll be transported to a warm flavour wonderland.
Spicy Hot Chocolate
Ingredients
Hot cocoa mix
Two pinches of ground chilli
Two pinches ground cinnamon
Whipped cream (optional)
Make the hot cocoa as the per the packets instructions. Mix in a pinch of chilli and a pinch of cinnamon and give it a good stir. If you are adding whipped cream, put a nice dollop in the middle and sprinkle the remaining chilli and cinnamon on top. It sounds strange, but the added heat will warm you all the way to your bones.
Mulled Cider
Ingredients
One bottle of apple or pear cider
One pinch allspice
One pinch ground cloves
One pinch ground nutmeg
One pinch of ground cinnamon or 1 cinnamon stick
One tablespoon honey
Juice and peel of half an orange
Mix all the ingredients into a medium pot and bring to a simmer, don't let it boil. Heat until the mixture has reduced slightly and is sweet and hot. Use a slotted spoon to remove the peel and cinnamon stick. Serve in your favourite mug.
Stay warm
Have you tired any of these drinks? What's your favourite warm drink?
Comments