This young man is on a mission to set something right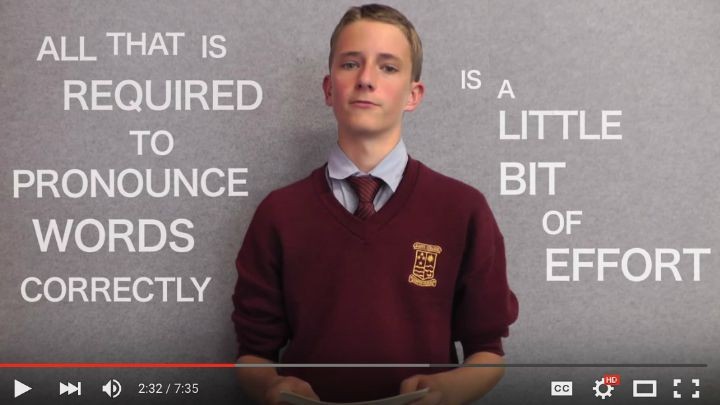 A school project that has been viewed almost 200,000 times on YouTube has made such an impact on us here at Starts at 60. We are blown away by the passion and eloquence of this young man as he implores his countrymen to change their behaviour.
Finnian is a 15-year-old student from Paraparaumu, in New Zealand's North Island and the topic of his speech is "The importance of pronouncing Maori words correctly".
"Don't you hate it when people pronounce things wrong?" he said.
"Isn't it just so … annoying? Oh and of course, people pronouncing your own name wrong. Don't you just hate that?"
Finnian elegantly lays out the evidence for his case, pointing out the media's laziness, people's lack of interest and the racial prejudices that prevent people from making the effort to learn the correct pronunciation for Maori words.
Ad. Article continues below.
"The Maori language is a huge part of our heritage and is an official language of our country, along with English and sign language. Culture is priceless and is something that should be embraced."
Finnian explains that he was taught Maori language at school and that it isn't too difficult to grasp, which is an easy thing for a 15-year-old to say. But the he makes a very valid point: "Now I'm no expert in this and I don't claim to be and I know I don't always get it right, but I give it a go and I'm willing to learn and that is what counts," he said.
We'll leave it to Finnian to explain the reasons why it's so important his countrymen learn to speak a little Maori, and why he doesn't want New Zealand to end up like Australia.
Don't you think he is a remarkable young man? Do you agree with what he has to say?