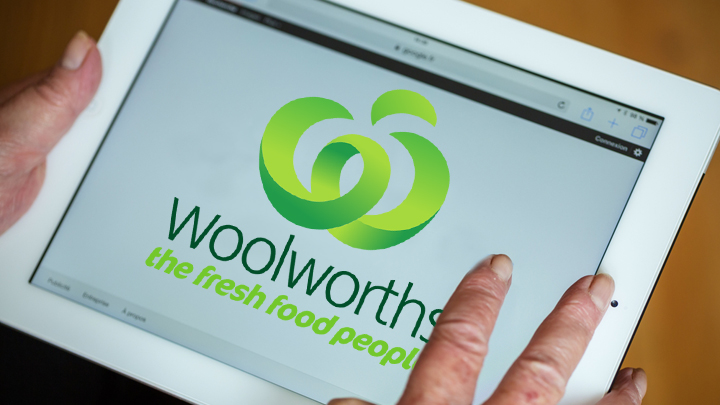 Woolworths is one of the most recognisable brands in Australia but they're also one of the most criticised. From off food to disappointing service, the supermarket's Facebook page cops a beating from angry customers.
But one customer decided to let the staff know she is happy with their service and that it's not always their fault … and it's gone viral.
Abi Jones decided to take action when she saw a complaint from a Woolworths customer about a piece of fruit that was rotten inside.
"I scrolled down four hours worth of posts and maybe 18 out of 20 were negative," she said. "I am going, are you kidding me? They can't tell that [fruit is rotten on the inside]", she told SMH.
She thought she'd write something nice, "on behalf of the customers who don't complain just for the sake of complaining".
The post has now been liked by over 10,000 people, many of them Woolworths employees that know all too well about disgruntled customers.
Abi has never been a Woolworths employee, she simply wanted to spread some positivity, and it's been received so well.
Responses to the post came from employees: "After the morning I've just had at work…. This kind of makes it better… Thank you…. I had an older woman stand and complain to me for ten minutes about how terrible our butchers are because they don't take enough fat off the meat for her liking, little did she know it was actually me who cut the steaks she was holding, so she stood and told me about how bad I am at my job".
And customers: "We shop at Woolworths all the time, the staff are always great. If I get fruit that is not what I expect I often take it back and they are always very gracious in replacing or refunding. No complaints from me, some people will never be happy regardless, I choose not to be one of those people".
A spokesman for Woolworths said "It's always nice to receive positive feedback. Woolworths is always looking give the best possible service to our customers so we encourage them to let us know how they think we're doing, both the good and the bad".
See what she said and tell us, do you think people need to see more positives in life and stop complaining as much?
"Dear Woolies employees,
I jumped on here to look at something funny I saw on FB. Instead I have seen nothing but nasty comments and complaints and I only scrolled down to 4 hours ago.
As a customer I understand you cannot see inside a fruit to see if it is bad. I also understand you buy goods from your suppliers and in turn you get the criticism if something is wrong with it.
On behalf of the customers who don't complain just for the sake of complaining, I apologise your day is filled with nothing but complaints and I want to say thank you for all the good things your whole company does and all the hard work your employees put in.
Unfortunately we now live in a 'pull-down' society and people are too eager to complain. I hope you read this message, go get a coffee and go 'yup, we do good things too'!!!!
Enjoy the rest of your day!"
Comments