This woman takes on a Christmas challenge every year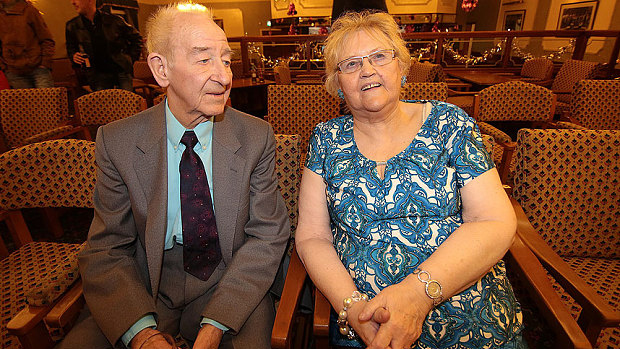 With Christmas only a few sleeps away, most of us are gearing up and getting everything ready for the big day. Undoubtedly, many of us are starting to feel the pinch as we run around looking for that perfect gift.
Some of us only need to buy a few presents for close family and friends. Some of us buy many gifts, and some of us go crazy and buy an insane amount of gifts.
Then there's this woman.
82 year old pensioner Mary Scholey, from Sheffield in the United Kingdom, sends Christmas cards and buys presents for all ten children, 33 grandchildren, 44 great grandchildren and three great great grandchildren.
That's a total of 80 relatives she has to consider when she is walking around the shopping centre. A feat not easily undertaken every year and one that almost everyone would certainly struggle to perform.
Ad. Article continues below.
Stephen Gregory, one of her ten kids, said "She gets through packs of Christmas cards. She writes the majority of the cards herself and she goes to local markets to find presents. It's a massive task for her."
"I don't know how she does it, especially because she's getting it but remembers the names of them all. We must be one of the biggest families in the city. My mum is simply amazing."
Mary Scholey says that the love for her expansive family is what drives her to buy such a hoard of Christmas presents.
Her dedication could be viewed as being quite rare, considering the fact that many people stop buying their grandkids Christmas gifts once they reach a certain age.
Do you still buy your grandkids/great grandkids presents at Christmas time? Do you do your Christmas shopping well ahead of Christmas time? Let us know in the comments.