This was preventable... time for a "War on Ebola"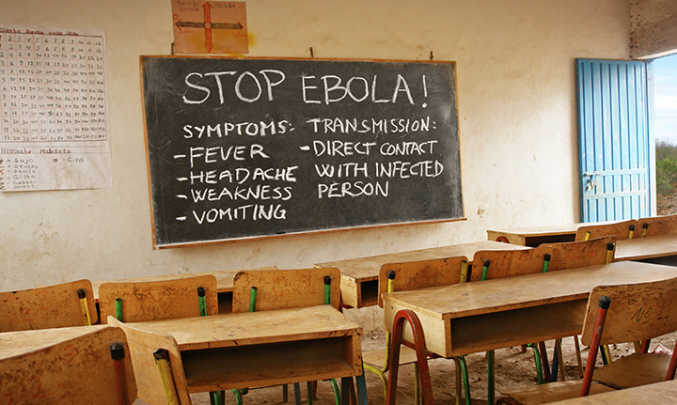 A few weeks ago we wrote about Ebola and suggested that perhaps the world would not wake up and do something about it until it directly affected the western community economically. Not many people read it… NIMBY was the reality of the disease in our country that until last week affected an area of west Africa that many of us have never been to.  Mine too.
Globally, whilst our nations routinely contribute to public health and disease control through their aid budgets, there is a surprising lack of integrated, worldwide health action to support the communities in Africa where more than 4000 sufferers are now dying or dead. But time for action is here… The disease could have been here, on our soil in Australia this morning, and despite the clearance of Sue Ellen Kovak on early tests, I have to ask, what are we going to do about it? Is it time for a "War on Ebola" backed by international money and support.
57 year old Queensland Aid Worker, Sue Ellen Kovak, who has returned from a month of providing aid in Ebola affected Sierra Leone was merely trying to make a difference. She was one of the few who saw this crisis and said "I can help". And she did.
Queensland's Chief Health Office Dr Jeannette Young made a statement last night trying to calm the fears. She said that the nurse's condition should not cause panic within the community.
"There is no concern for the community at all. She has been in her own home, isolated there. There is no risk for the general community in Cairns.The risk of her infecting someone else is very, very low," Young said.
Ad. Article continues below.
But to me Ebola is becoming much more than a regional pubic health crisis that is not in our backyard, or even a regional humanitarian crisis… this is potentially now an international health crisis that could affect all of us both economically and physically.
Until two days ago, Ebola seemed an important global problem, but somebody else's problem. It was my naive belief that Australia, with it's strict quarantine would surely be one of the last countries to be affected.
In the last 48 hours, we've seen it suddenly hit our newswaves on every western continent. A US aidworker died in Texas yesterday, a Spanish and a UK aidworker has been quarantined, and an Australian is in isolation in Cairns awaiting diagnosis.
The reality is that this disease was preventable and this is containable, but it requires a massive public health response that is co-ordinated much like a "War on Ebola". It is sadly the case that none of us want this disease in our own backyard, nor do any of us want it affecting someone elses' community around us. Yet it astounds me that we would rather spend money on military action than on medical action in foreign countries to avert what could be the largest health crisis since AIDS.
The worst case scenario, according to the Red Cross representative who appeared on the ABC this morning, is that the virus keeps doubling every three weeks and that 1.4 million could be affected worldwide in the not too distant future.
Ad. Article continues below.
How do you feel about our national and global response to the Ebola crisis? Do you think extra Australian taxpayer money should be spent on international aid to assist the crisis? Should we support a "War on Ebola"?
————————————————————————————
In other Ebola-related news, the World Health Organisation has apparently issued a bulletin today in conflict with the Centre for Disease Control showing just how mixed up the world is on the disease. The report confirms that Ebola can spread via indirect contact with contaminated surfaces and aerosolized droplets produced from coughing or sneezing.
"…wet and bigger droplets from a heavily infected individual, who has respiratory symptoms caused by other conditions or who vomits violently, could transmit the virus — over a short distance — to another nearby person," says a W.H.O. bulletin released this week. [1] "This could happen when virus-laden heavy droplets are directly propelled, by coughing or sneezing…"
That same bulletin also says, "The Ebola virus can also be transmitted indirectly, by contact with previously contaminated surfaces and objects."
In other words, the WHO just confirmed what the CDC says is impossible — that Ebola can be acquired by touching a contaminated surface.
Share your thoughts on Ebola today.