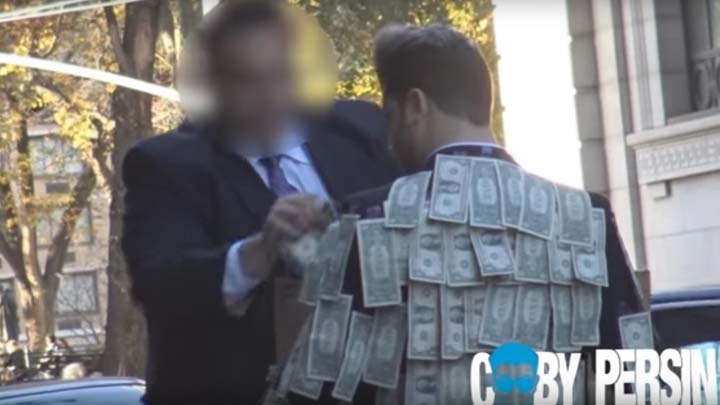 YouTuber Coby Persin conducted a social experiment in New York City, but what happened next appears to have shocked him.
The videomaker, who has racked up millions of views on YouTube, taped dollar notes to a suit and held up a sign saying "Take what you need".
He then walked around and encouraged people to take the money.
One man in a business suit approached and started plucking off the notes. When asked by Coby if he really needed it he said: "I don't need it but it's free".
Clearly bemused by the novelty, some people sheepishly took the notes off, while one women in particular boldly took dozens of notes.
Coby pointed out her Louis Vuitton bag and she said she needed it for her nail appointment the following day. It's enough to make you shake your head.
But it happened again. Another wealthy woman with a Givenchy bag started nonchalantly taking off notes and Coby incredulously said "Oh help yourself".
However it was one homeless man that really brings the message home. Watch below and tell us: did this make you think about need vs want?
Comments