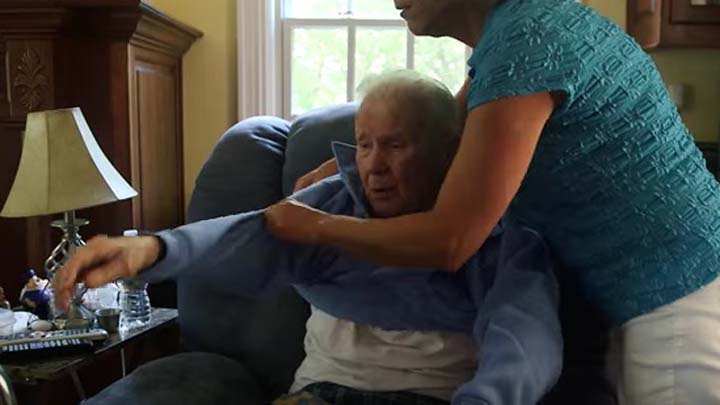 Starts at 60 holds meetup events around Australia every month, and at the most recent events, we went along to meet and greet the readers who make our website so special. We were astounded at how many women (and men) told us they were the carer for their partner, and how they struggle every day.
We've now found the perfect video to illustrate a day in the life of a carer, and want to show our appreciation for those people who are so needed, and so cared about. We want to wrap our arms around you and say a big THANK YOU for what you do.
3 million Australians are unpaid carers, and just under 800,000 are primary carers. Most are women too – around 70 per cent of primary carers are women.
It usually starts small – your mum or dad helps the other get up out of the chair, or up the stairs, but then it becomes more and more help. Other times, it can be the result of an injury or medical condition, meaning a loved one (young or old) is dependent on someone else.
That person becomes a caregiver but most of these caregivers don't even distinguish themselves that way. They just want to help and they need to do it. They also never complain and just get on with it.
This video is a reminder to all of us about the brave people we have out there who care so selflessly about another:
Tell us: do you know a carer? Or are you one? What is your day usually like?
Comments