This heartwarming video shows why love always wins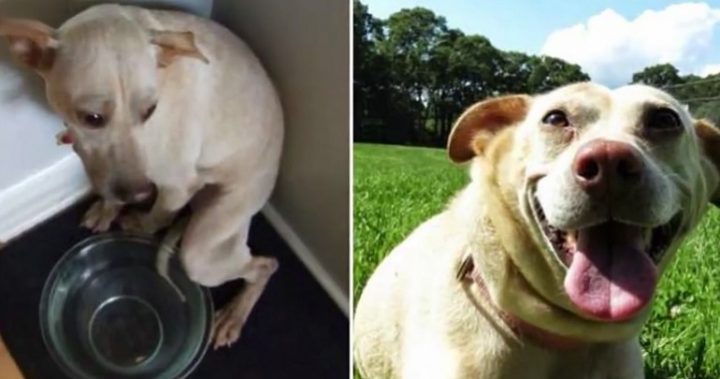 The love of a faithful pet really is one of the greatest gifts we could ask for, but unfortunately some people don't seem to know how to love them back.
These incredibly cute cats and dogs were all neglected and living in animal shelters after being rejected by their owners and things weren't looking good for them.
Some had been abused and neglected, while others had been starved and horribly mistreated.
It's difficult to fathom how anyone could treat an animal like that, especially when we know all they want is to love and be loved.
This time of year can be especially busy for animal shelters as hundreds of people around the country take home and then eventually return animals they're not ready to properly care for.
Ad. Article continues below.
It's a sad sight to see so many dogs and cats returned to the shelters they came from after thinking they'd finally found a home.
To break up the bad news though, and prove there are people out there who are willing to love and care for animals, this beautiful video has shown the amazing transformation of pooches and cats before and after they left the shelter and it's enough to bring a tear to your eye!
They all go from sad and scared looking animals to happy and smiling pets beloved by their new owners and it really is a joy to see.
The video has drawn some powerful responses from animal lovers.
"Tears of joy for those beautiful babies that were adopted. Oh how I wish there would be no more need for shelters. That every animal would have a loving home. And how I wish that all the monsters who abuse animals would be behind bars and tortured the same as they did do the animals!" wrote one commenter.
Ad. Article continues below.
Take a look and tell us how it makes you feel!
Do you love animals? Would ever ever rescue one from an animal shelter? Do we need harsher punishment for animal abusers?