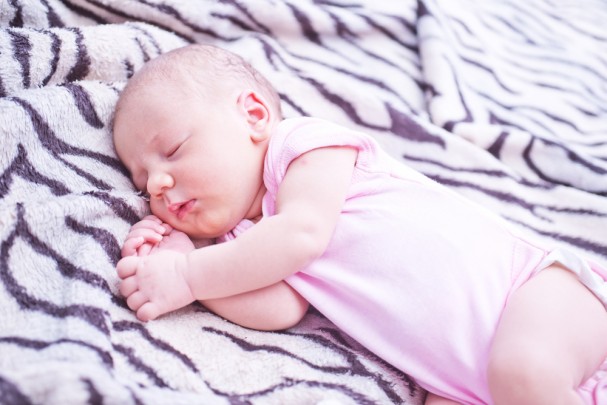 We make their lunches, we do the school run and we help them out when they need it, but could you imagine do this for your child?
A grandma in America has done something many of us would never even dream about, selflessly giving birth to her grandchild via surrogacy.
Tracey Thompson, 54, gave birth to a beautiful baby girl for her daughter Kelley McKissack who had been trying unsuccessfully to have a baby through IVF, reports Associated Press.
Wanting a child of her own, Kelley had gone through multiple fertility treatments only to tragically suffer three miscarriages after falling pregnant.
Despite going through menopause seven years earlier, Tracey stepped up to help her daughter, no doubt putting her body on the line and making huge sacrifices throughout the pregnancy.
Doctors implanted the embryos into Tracey's womb last April and Tracey delivered the healthy 6-pound 11-ounce girl last week, much to the joy of Kelley and her husband.
To honour her mother's amazing gift Kelley named the baby girl Kelcey, a combination of Kelley and Tracey's names.
Both grandmother and child are happy and healthy.
We can't imagine a more selfless act for a person to do for their child.
Would you carry your grandchild for your child? Tell us what you think below.
Comments