This fish could change your life!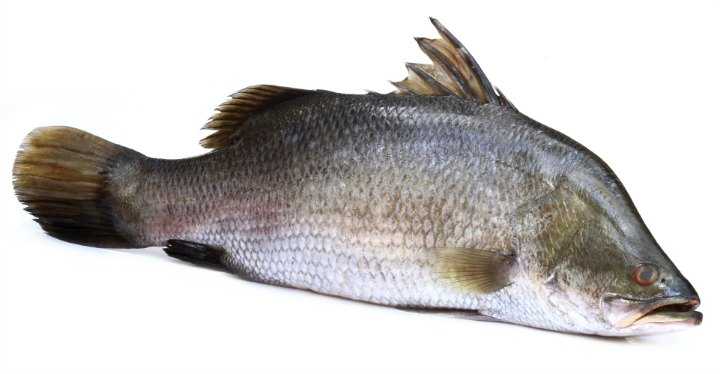 Forget Lotto, forget Willy Wonka's chocolate factory and forget about Judy Garland's ruby red slippers. If you want a real shot of winning something that will change your life, back your caravan, hitch your boat and make your way to Darwin.
The Northern Territory government has just announced the most incredible competition: the Million Dollar Fish competition.
Yep, you read that right.
From October, there will be 75 barramundi swimming around the top end, tagged with $10,000 prize money. And one lucky angler will reel in a real catch – the one barra that comes with a $1 million prize tag.
NT Chief Minister Adam Giles yesterday told the ABC, "The Northern Territory has some of the best fishing in the world and the chance to catch the iconic Territory barramundi is one of fishing's greatest challenges," he said.
Ad. Article continues below.
"Now that challenge comes with the potential of a $1 million reward".
The competition is part of the Government's plan to drive the development of North Australia and build a $2.2 billion visitor economy by 2020, and challenges barriers like distance, price and accessibility.
The campaign will be fronted by cricketer Matthew Hayden, and runs during the low season between October and March.
"About 40,000 interstate visitors come to the Top End for fishing every year but we want to encourage even more people to stay, play and fish," Mr Giles said.
In February, the Government imposed new NT fishing catch limits to prevent overfishing, with the changes backed by both amateur fishing enthusiasts and commercial operators.
Ad. Article continues below.
For those of us with time on our hands, there's never been a better – or more pleasant – way to earn a quick buck.
What do you think, will this make you include the Northern Territory in your travel plans?