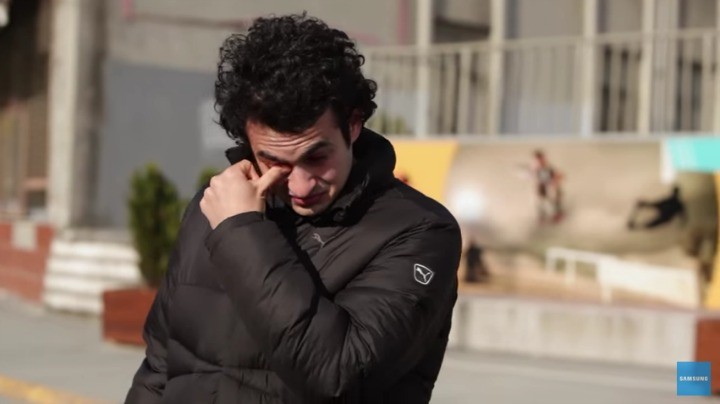 Can you imagine what it must be like living in a world where you can't communicate with everyone? That's what life is like for hearing impaired Muharrem – a young Turkish man who can only communicate through sign language. Muharrem can communicate with his family and some friends, but everyday life can hard and going out alone is sometimes impossible.
Knowing all this, the small town Muharrem lives in decided to do something amazing and learned sign language in secret so they could all surprise him on the same day. They set up cameras all over the town so they could record the big day and share their gift with the world.
The results are completely heart-warming and definitely had us reaching for the tissues! Take a look and tell us: does it bring a tear to your eye?
Don't you wish there were more kind people like this in the world? Did you love this video?
Comments