This devastating study is why we need to talk to humans every single day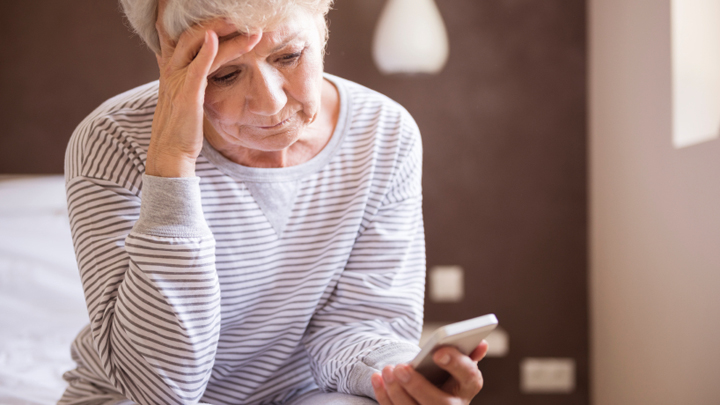 We know how important it is for our community to stay connected and in touch with others, but a new study shows just how vital actual human contact is, and how a lack of it really takes its toll.
According to a new study published in the Journal of the American Geriatrics Society, older adults who have little face-to-face contact with family and friends are at almost twice the risk of developing depression.
And contrary to popular belief, regular contact with others over the telephone or through email does not make up for the lack of face-to-face interaction, or offset the risk of depression.
"Research has long supported the idea that strong social bonds strengthen people's mental health. But this is the first look at the role that the type of communication with loved ones and friends plays in safeguarding people from depression," notes lead author Dr. Alan Teo, assistant professor of psychiatry at Oregon Health & Science University.
"We found that all forms of socialisation aren't equal.
Ad. Article continues below.
"Phone calls and digital communication, with friends or family members, do not have the same power as face-to-face social interactions in helping to stave off depression".
A lack of social interaction can be a key contributor to depression among seniors and can even lead to premature death, according to one study.
Dr Teo and colleagues analysed data of 11,065 adults aged 50 and older who were part of the University of Michigan's Health and Retirement Survey between 2004 and 2010.
The researchers studied how often participants spoke with family and friends, via four modes of contact: in person, telephone, letter and email.
The results revealed that older adults did not see their family and friends were at almost double the risk for depression; 6.5% of participants who had face-to-face contact at least three times weekly had symptoms of depression, compared with 11.5% who had in-person contact only once every few months or less.
Ad. Article continues below.
And no matter how frequent of phone calls, letters or email contact, it did not impact a participants' risk for depression.
How often do you speak to someone face-to-face?