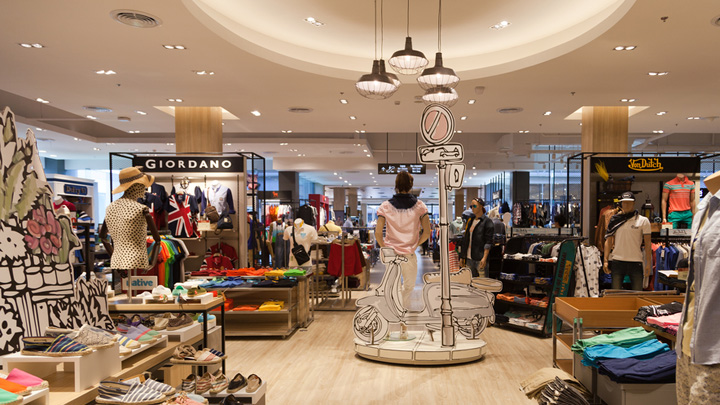 You asked for it and now it's here, so will this solve the lack of customer service in department stores?
Myer has today announced they will employ more casual workers so it can address customer demand and complaints. According to SMH, the department store took on 3000 short-term staff for the Christmas period.
"We knew we'd keep a lot of them on, but at the time we didn't know the exact amount, and because of the success we were having, we kept three-quarters," the executive general manager stores, Tony Sutton, said.
Mr Sutton said Myer analysed sales data in every department in each store to identify where it needed more staff. He admitted staff hours were cut in quiet periods and shifted to weekends, nights and the lunchtime rush in city stores, and customers were better served as a result.
"Monday morning is a quiet time, but if you come here on a Saturday, you'll probably see two or three times the amount of staff," Mr Sutton said. "Whereas previously we might have had more [staff] here on a Monday than we needed, which made it hard to put them in on a Saturday.
"Now, we've got that flexibility", he assured.
"Based on customer feedback and net promoter score, it's paying dividends for us," he said.
Now, shoppers are greeted by a concierge at the front door of Myer's Melbourne store in the Bourke Street Mall while "ambassadors" – identified by orange scarves, ties and pocket squares – will be waiting at the top of escalators to help you.
Shopping assistants also have a new default position: on the floor interacting with customers and not behind counters. It's called the "smiles on tiles" program.
Back in September, the ailing department store announced its $600 million plan to get customers back in the doors.
According to Fairfax, Myer has since targeted fashion-conscious women, improved its change rooms and transformed its online store.
Every time we've talked about department stores in the past, Starts at 60 readers have commented on lack of staff and experience, so it will be interesting to see if this strategy pays off.
What do you think? Share your thoughts below.
Comments