This could be the most wonderful job in the world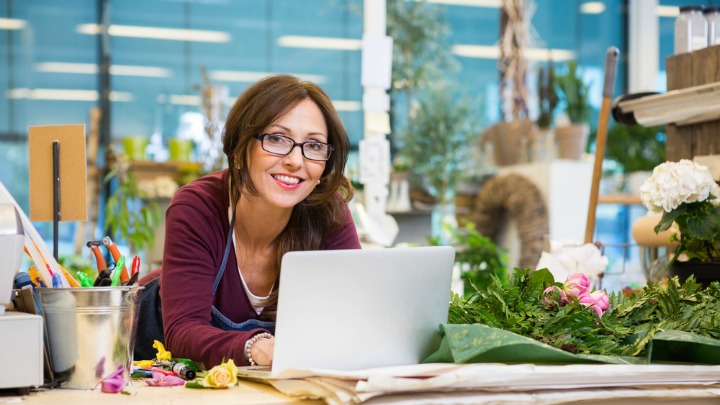 Who doesn't like flowers? A fresh bunch delivered to your door can bring a smile to your face, while the stalls are the weekend markets in and around the place a beautiful bursts of colour and smell.
Perhaps the greatest job in the world, an American florist has filled her Instagram account with highlights of a day on the job. From trucks full of flowers, buckets of daffodils and arms laden with peonies, Erin Benzakein (owner of Floret Flowers) is sure living a colourful life.
The florist, photographer, writer and mother of two — busy, much? — lives in Skagit Valley in Washington. She left the hustle and bustle of the city life for something simpler in the country. She started growing flowers in honour of her grandmother, who had introduced her to gardening, and her first harvest was sweat peas.
"When the first flush of sweet peas bloomed in our garden, it felt as if she were there with me. I knew I had found my calling," Erin writes on her website.
Now she's got herself a thriving farm, not to mention a studio and learning centre from which she offers lessons to anyone interested in the botanical arts.
Ad. Article continues below.
Check out the vibrant colours.
Ad. Article continues below.
Are these beautiful golden dahlias for me?
Erin says she finds peace in the garden.
Ad. Article continues below.
How can you not smile?
What things brighten your day? Do you enjoy getting out into the garden? Tell us about your favourite flower.