This comedian takes on Bob Katter in a homosexuality debate...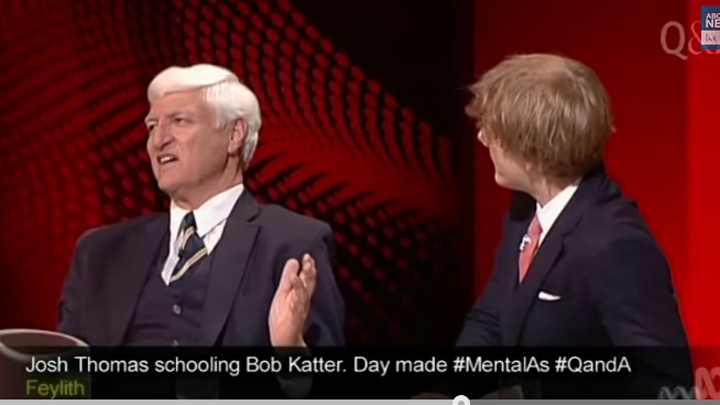 Bob Katter is one of the politicians with very traditional values and this has got him into hot water on the acceptance of homosexuality and same sex marriage debate. Bu two weeks ago on the ABC's Q&A, comedian Josh Thomas tackled him on his thoughts and in doing so, totally schooled him.
Ad. Article continues below.
Check out the video here and tell us, do you think Josh Thomas presented a valid argument? Do you feel that Bob Katter is struggling to answer?