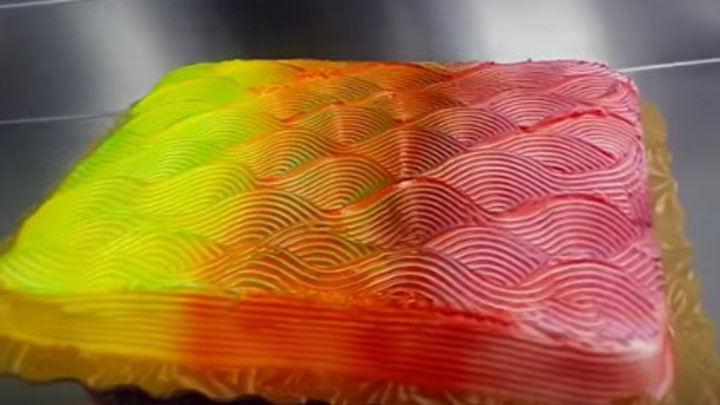 Do you remember 'the dress' from earlier this year, a simple dress that looked blue and black to some and gold and white to others? Well, this is the baker's version!
A rainbow colour-changing cake has people scratching their heads – is it red, orange and yellow, or green, blue and purple?
A video of the cake was uploaded to Youtube by user CharlotteSometimes and inspired reactions of awe and skepticism.
"This has to be fake!" one commenter said, while another explained "The surface is like a zig-zag. All sides facing left are coloured with the first set of colours, and all side facing right coloured the opposite. The colour so see depends on where you stand".
Another Reddit user said a cake decorator would have used an airbrush to spray the cake from different sides so that each colour appears only on one side of the ridges.
Whatever they did, we're amazed! What do you think? Could you make something like this? Check out the video below and tell us:
Comments