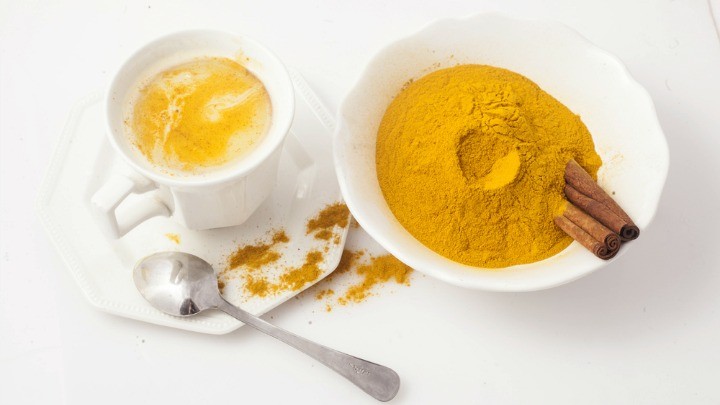 This drink is not only delicious, but it has plenty of health benefits! The key ingredient to this one is turmeric powder. Traditionally used in curries this is not something you would usually find, or think to put in a drink but the healing health benefits of turmeric are well worth it.
According to WMHB turmeric has the ability to ease arthritis pain, help detox the liver, boost blood circulation, soothe the digestive tract and reduce pain or fever.
The anti-inflammatory properties in turmeric are thought to inhibit the growth of new blood vessels in tumours and also works as a powerful antioxidant.
They sight warding off Alzheimer's disease, preventing cancer, reducing the risk of heart attacks and strokes and assisting diabetes suffers as some potential benefits of consuming turmeric on a regular basis.
With all of this in mind, here is a delicious, anti-inflammatory turmeric drink.
You will need:
2 cups of coconut milk
1 tsp turmeric powder
1/4 tsp black pepper (this will enhance the absorption of turmeric)
2.5cm piece of sliced ginger
honey (to sweeten, add as much as you desire)
What you need to do:
Add all ingredients (except the honey) to a saucepan and whisk to combine
Warm over a medium heat until the mix begins to bubble
Turn to a low heat and simmer for 5 minutes to infuse the flavours.
Pour ingredients into a jug (using a strainer to remove the sliced ginger)
Add honey (if you need it) and stir.
This will make two serves so you can share the other half, or keep it for later! It is ideally consumed warm but there is nothing stopping you from cooling it down for a hot summer day.
Will you try it out?
Comments