This ad is offending the younger generations... we think it's hilarious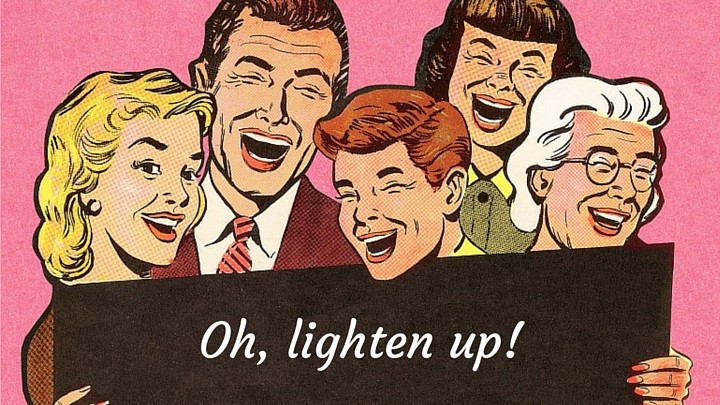 Legions of politically correct Aussies have given chicken and turkey company Steggles a serve after they posted an ad on social media they deemed to be sexist.
When we saw the ad, however, we thought, "Hm, that sounds about right!"
On the one hand, it's good to know that so many women out there don't want to wait on their husbands and, instead, expect them to muck in and help.
But… has society moved on that fast? And can we not have a little giggle about stereotypes, just occasionally?
Here's the ad that caused such great offence:
Ad. Article continues below.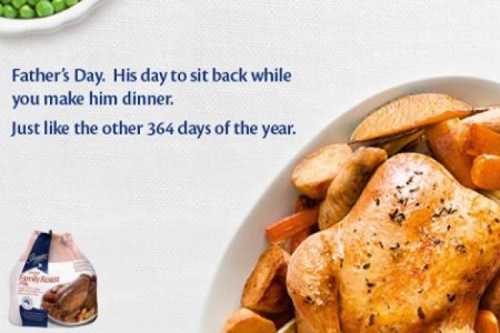 And here's a sample of the criticism it received:
steggles, more like… *huge pause* …staggers, because it's staggering that in 2015 we still revert to outdated gender roles when marketi

— Kate Iselin (@kateiselin) September 3, 2015
.@StegglesAus took this down pretty quickly but HOW did anyone think this was good marketing in 2015 #everydaysexism pic.twitter.com/Q9mxK4yTH7

— Cackle Hag (@cackle_hag) September 3, 2015
Ad. Article continues below.
@alicevictoria19 @Jackdorrigo1917 @StegglesAus My husband cooks dinner every night & also does all laundry! Lucky he does work at Steggles

— Angie (@InfinityTimesMe) September 3, 2015
@laureningram @StegglesAus @sarahdaviscc so gross. Hard to believe there's still brands willing to be so tacky

— Joanna Holman (@joannamuses) September 3, 2015
Ad. Article continues below.
I like my chicken like I like my 1920s. Sexist. Thanks Steggles! @StegglesAus #fathersday http://t.co/VaoX6iUzFi

— Sara Shields (@SaraAnn2) September 3, 2015
The chook company has removed the ad but its legacy lives on thanks to social media. The company has yet to respond to the controversy, according to B&T Magazine.
Tell us what you think of the ad – offensive of funny? Share your thought below.